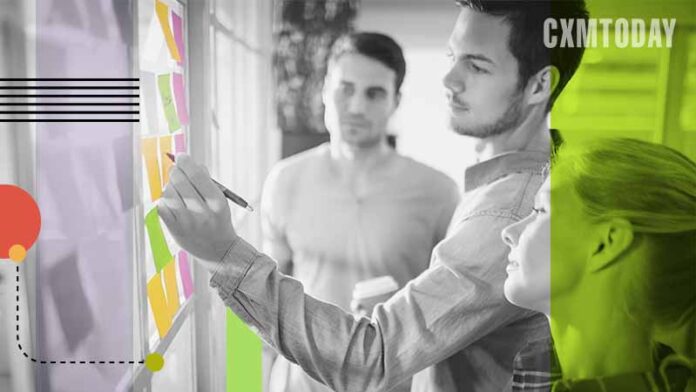 The Product Marketing Summit will be held, in New York, on March 23 and 24, 2022.
The Product Marketing Summit will assemble top product marketers from global companies and fast-growing startups to share success stories and challenges in product marketing. The event caters to product marketers, managers, CX professionals, and CS leaders featuring more than 300 attendees, 30 speakers, and more than 150 companies.
Jodi Innerfield, Director of Product Marketing Work.com at Salesforce, Riana Frischman, Sr. Product Marketing Lead at Treasure Truck Amazon, Chris Nachman, Product Marketing Manager at Microsoft and Jackelyn Keller, Head of Market Intelligence & Product Strategy at Samsung Ads are among the keynote speakers.
Here's our pick of the five sessions marketers must look forward to;
Fireside Chat: How Can PMMs Evaluate and Adapt to Their New Org Structure to Make an Impact in Their First 90 Days?
Rohan Modi from ComplyAdvantage and Jodi Innerfield from the Work.com team at Salesforce will be sharing their experiences as to how PMMs can evaluate and understand the new org they are joining quickly and the steps they can take to effectively spot opportunities for growth. This will deliver valuable learnings to help you make an impact in your first 90 days in a new role.
Panel: A Product Marketers Guide to Effective Sales Enablement
Patrick Wall, Head of Competitive Intelligence at Imperva, and Gabrielle Smith, VP, Product Marketing at Aircall will be sharing their best practices and valuable expertise to deliver the product marketers guide to sales enablement. Covering everything from collaboration with the sales team, how to avoid becoming 'sales support', becoming more strategic and ensuring you're getting the most out of your competitive intelligence gathering.
Identify & Multiply Your Best Customers
Join Tamara Grominsky, Chief Strategy Officer at Unbounce, and learn how to identify your company's best customers, discover the value they seek and build a compelling go-to-market strategy that will help you attract, convert and retain them. Whether you're looking for product-market fit, competing in a saturated market, or defining a new category, customer segmentation will help you take a focused approach to drive sustainable growth.
Win as a Product Marketing Leader in the First 30 Days
Becoming the first product marketing director or head of product marketing is an exciting opportunity. Yet many new leaders struggle to establish rapport and build a strong foundation for success in the first 30 days – the most critical period for success. In this presentation, Yi Lin Pei, Director of Product Marketing at Teachable will share her personal experiences of building product marketing functions from scratch and delivering wins within the first 30 days. She will also share tips for how to accelerate your career trajectory and how she has secured promotions within one year on each job.
How To Execute Win/Loss Effectively
Win-loss analysis is the process of capturing and analyzing the reasons buyers do and do not purchase your product or solution. Effective win-loss analysis can help you monitor product/market fit, capture valuable competitive intelligence, hone product strategy, improve sales training, refine marketing messaging, and more. Come hear Spencer Dent and Andrew Peterson Clozd's founders share critical tips and best practices for effective win-loss analysis, based on their experience working with product, marketing, and sales teams at Salesforce, VMware, Twilio, Tableau, Adobe Marketo, Avalara, Qualtrics, Pendo, and more.
For more information – Product Marketing Summit