With only a few weeks to go until the CX NXT's UAE edition, Martechvibe highlights the global and regional CX experts that will be headlining the summit. The in-person summit will take place on November 16 and 17, 2022, at Dubai Marina, UAE.
The summit will cover a wide range of topics, including customer experience, customer service and customer loyalty, digital transformation, customer insights, UX and Analytics, contact centers, service design, and CRM.
Here's a look at the headlining speakers;
Abdulaziz Alshamsan, Ministry of Human Resources and Social Development – KSA
Passionate about customer experience, Abdulaziz Alshamsan is a veteran with more than 21 years of experience working with Saudi Telecom Company and the Ministry of Labour. His role includes overseeing marketing, customer experience, digital transformation, and ecommerce. Throughout his career, he has demonstrated a high degree of originality and creativity. Currently, he is responsible for the CX department, which develops channels of service delivery and communication between the Ministry and its customers, including customer care and social media. Furthermore, he is responsible for the Ministry's marketing activities and corporate communication.
Andrea Prazakova, Senior Vice President- Mastercard Foundry EMEA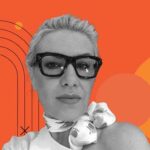 Obsessed with the CX and active leadership, Andrea Prazakova creates innovative concepts and solutions. Prazakova has been a member of the EEMEA Mastercard team since 2015. She is responsible for innovation, customer-centric solution design, research, and UI/UX for EEMEA Foundry. Mastercard Foundry is the innovation engine of Mastercard and a hub for new product development.

She embarked on an exciting new journey in customer experience design in 2019 after developing and implementing strategic ecosystems for Mastercard in the Middle East and Africa for over three years. As a strategic thinker, product developer, marketer, CRM practitioner, sales professional, and channel & ecosystem manager, she possesses a cache of skills that are indispensable.
Aloki Batra, Chief Executive Officer at FIVE Hotels and Resort
s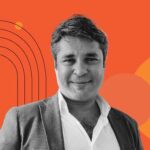 The Chief Executive Officer of FIVE Hotels and Resorts, Aloki Batra, is a true marketer and ideas man. After moving to Dubai 15 years ago, Batra believes the UAE is the perfect place to experiment and grow. 
With high-quality property hardware and cutting-edge experiential software, his ethos is a reflection of the brand's performance and has helped it consistently outperform competitors pre and post-Covid-19. He has led FIVE to become a record breaker in the hospitality industry and to create a robust brand identity in its operating areas.
Grégoire Charpe-Civatte, Group Director – Customer Experience & Innovation at Majid Al Futtaim
Grégoire Charpe-Civatte is the Group Director of Innovation & Customer Experience at Majid Al Futtaim. As a senior leader of CX, marketing, and digital teams and strategies, his key function in this role is to understand consumers, markets, and trends to drive best-in-class experiences and growth. He has experience in a broad range of industries during his career, including government, high-end retail, real estate, entertainment, energy, and mobility. Charpe-Civatte, who has a creative spirit at his core, uses his previous experience as a popular international singer to bring his artistic side to the business. In order to share his skills with aspiring artists, he teaches design and marketing at several MBA programs and institutions in the area and Europe. He is a licensed skydiver, pilot, and strong proponent of flexibility and multidisciplinarity.
Hazem El Zayat, Chief Experience Officer at Ogilvy MENA, UAE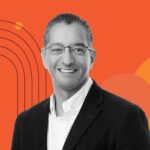 Hazem El Zayat is a digital strategy and transformation professional. Zayat comes with over 20 years of experience strategising, road-mapping, and delivering digital transformation projects for large organisations across the Middle East and North Africa. After his graduation with a BSc in Computer Science, Zayat developed a strong career path in which he could indulge his passion for connecting the business world with technology. Working across multiple industries with a range of iconic brands, he has led projects across all areas of the digital mix, including social media, content, performance marketing, search engine optimization, and data and analytics. He has expertise in the delivery of digital and CRM solutions, highly geared around user experience requirements and testing, including the utilization of state-of-the-art technologies such as eye-tracking, A/B, and multivariate testing, prototyping, etc. Zayat has a proven track record in planning, delivering, evaluating, and managing digital transformation strategies and long-term programs, web solutions, CRM projects, ecommerce strategies and projects, and digital marketing campaigns. 
Kartik Bhatt, Chief Operating Officer, GCC & Far East Asia at Sharaf Retail
As the Chief Operating Officer of Sharaf Retail, Kartik Bhatt is currently in charge of retail strategy, planning, analytics, consumer marketing, customer experience across numerous touch points, and the introduction of new business verticals through expansion and licensing.
An omnichannel retail & healthcare business leader (CEO & COO) with over 17 years of practical experience in operations, ecommerce, consumer marketing, retail planning, category and merchandise management, business development, supply chain, and global business expansion across the Middle East, Southeast Asia, India & Africa.
Khaled Alaa El Din, Head of Experience at talabat
With around 14 years of experience, Khaled Alaa El Din is a high achiever with excellent organizational abilities, incredibly adaptable management, and many years of expertise in customer experience-focused responsibilities. His expertise in ecommerce has helped him throughout his professional career to gather invaluable insights on how to improve the hands-on customer experience because he is an experienced, hardworking goal achiever. He holds the role of talabat's Head of Experience at present.
Khaled Nabhan, Head of Customer Experience at First Abu Dhabi Bank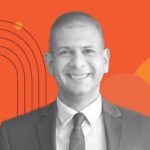 With over 13 years of banking experience (in AAIB, Bank Audi Egypt & FAB) supported by a Master's degree in banking- finance & certified lean six Sigma BB, PMD & data analysis, Nabhan was responsible for overseeing & reshaping the customers' journey through all bank's touch & digital points. Creating the CX  model & applying the group strategy that aims to enhance and sustain external and internal CX not only to meet but exceed all expectations makes their lives significantly easier. 
The CX Model won  Best Customer Journey & Data Centric Award MENA 2020 – from Trusted Advisors Group & The Customer Experience Award in 2021 – Dubai.
Leo Dovbenko, Founder and CEO Yalla!Market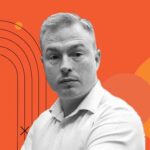 Leo Dovbenko has worked his way up to manager and then to CEO of multiple culinary companies. He is a serial entrepreneur in food technology. He observed the pulse of this industry while he was employed and realized how technology would upend the field. He did this appropriately when advising companies on restaurant automation, a topic in which RMS (Restaurant Management Systems) would be crucial. Dovbenko is an angel investor, passionate about automating restaurants, and has considerable experience building restaurant management systems. In 2018, he finally entered the Middle East after continuing to investigate the intersection between technology and food. 
Rahul Rajpal, Director of Global Customer Experience at Google Ads
Rahul Rajpal has extensive experience in digital transformation, customer experience, and operational excellence, including quality and risk monitoring, spanning more than 25 years. He has led large Global partner network operations as well as in-house teams across operations, CX, risk monitoring, and quality. Rajpal loves new and complex challenges and thrives in ambiguity, building a high-performing and future-ready workforce focusing on creating impactful transformations. He currently serves as the Global Head of Partner operations (Google Ads).
Rania Nerhal, Chief Client Experience & Conduct Officer at Mashreq Bank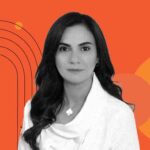 With over 25 years of experience in client relationship management in the banking industry, Rania Nerhal heads the Client Experience and Conduct Group (CXCG). Rania is responsible for enhancing client experience strategy and ensuring the business continues to be conducted efficiently, ethically, and effectively while adhering to regulatory authorities and policies. She joined Mashreq in February 2018 as Head of Public Sector, Healthcare, Education & Energy. Prior to joining Mashreq, Rania held executive management roles such as Head of Client Corporate Coverage and Head of Large Corporates & Public Sector at HSBC, Al Ahli Bank of Kuwait, Commercial Bank of Dubai, and Egyptian American Bank. Rania holds a Bachelor's degree in Economics from Cairo, Egypt.
Russel Bacha, Head of Technology & Loyalty at Virgin Megastore
With 15 years of expertise, Russel Bacha is the head of proactive technology, CRM, and loyalty marketing. He has successfully overseen a redesign of the CRM and Customer Loyalty program at Virgin Megastore Saudi Arabia for more than ten years. He has a track record of strategic digital transformation and technological roadmap to accommodate changes in organisations, customers, and projects.
Sasha Kurdiuk, Director Of Customer Experience at STARZPLAY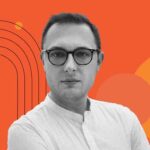 Sasha Kurdiuk, currently STARZPLAY's Director of Customer Experience, has over 10 years of marketing and analytics experience. He is also passionate about IT, data science, martech, and digital communications. In his previous position, Kurdiuk oversaw customer lifetime management and customer support for Shahid's largest Arabic VOD service. He was in charge of all lifetime stages, from customer acquisition to churn prevention, as well as data-driven decision-making, the performance of digital payments, and Customer Support.
Sumit Srivastava, Digital & Commercial Officer at Virgin Mobile
Sumit Srivastava is the Group Director of Virgin Mobile UAE. Srivastava is in charge of developing and carrying out the organization's commercial and digital strategy and uses his knowledge and inner drive to foster business growth and develop solutions.
Prior to joining Virgin Mobile UAE, Srivastava spent more than a decade in Silicon Valley running ecommerce and digital businesses, managing multi-billion dollar portfolios for industry giants like eBay, Doordash, and Target, and developing their operations worldwide.
Vibha Thusu, Global Head of Marketing & Communications at HIMEL Schneider Electric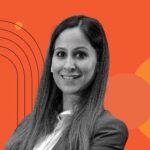 Vibha Thusu is a strategic marketing communications leader. Thusu comes with around 17 years of experience in industries like information technology & services, learning & education, FMCG, engineering, energy management, electrical, and industrial automation. She is passionate about content marketing and storytelling, leveraging online and offline demand generation touchpoints, customer experience, and channel ecosystem to grow brand awareness, sales, and market share with an entrepreneurial mindset. 
To watch this impressive line-up in action, register for CX NXT