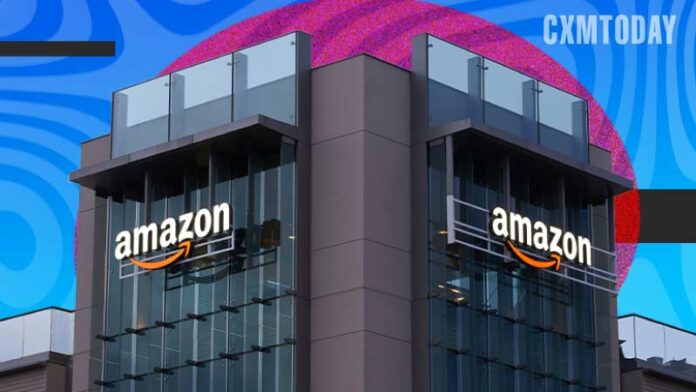 The European Commission invited comments on Amazon's commitments  over its use of non-public marketplace seller data
The EU Commission has sought feedback on Amazon's commitments regarding marketplace seller data and access to Buy Box and Prime before September 9. Last year, Italy and then Germany and UK pulled up ecommerce giant Amazon for using non-public data to further its retail business goals. Following an antitrust investigation by the EU Commission, Amazon said that it will not use non-public data of independent sellers to scale up its own retail business.  
Amazon's Commitment to the EU Commission
Amazon's commitment will be applicable for automated tools and employees that could cross-use the data from Amazon Marketplace, for the purposes of retail decisions. 
The data would cover both individual and aggregate data, obtained from sales terms, revenues, shipments, inventory related information, consumer visit data or seller performance on the platform. 
EU Commission invites comments 
The European Commission has invited comments on commitments offered by Amazon till September 9. 
The Commission preliminarily found that the rules and criteria for the Buy Box and Prime are unduly favoring Amazon's own retail business, as well sellers that use Amazon's logistics and delivery services. 
The Commission observed that Amazon's bias may harm other marketplace sellers, their independent carriers and other marketplaces. It further noted that consumers will not be able to view the best deals.
Chronology of Case
On 17 July 2019,The Commission opened a formal investigation.

On 10 November 2020, the Commission asked Amazon not to rely on independent sellers' business data to calibrate its retail decisions, as it is against fair competition norms. 
Amazon facing opposition in Europe and UK
In July first week, 

Britain's Competition and Markets Authority, launched an investigation to check if Amazon is applying anti-competitive measures that affect sellers and lead customers to accept worse deals. 

In the same month i.e. July, Germany's Federal Cartel Office recently announced a close review of Amazon to prevent any anti-competitive behavior.

 

On 30 November 2021, Italian competition authority imposed remedies on Amazon with regard to the Italian market. The commitments would remain in force for five years. 
Did You Know?
 Buy Box: Displays the offer of one single seller and allows swift purchase of products by directly clicking on a buy button,
Amazon's Commitment: When ranking offers, Amazon ensures  equal treatment to all sellers. It will also display a second competing offer, that is sufficiently differentiated from the first one, enhancing consumer choice.
Amazon Prime: Offers premium services to customers and allows independent sellers to sell to Prime customers under certain conditions. 
Amazon's Committment: Amazon is commited to set non-discriminatory conditions and criteria for  marketplace sellers and offers.It will allow Prime sellers to choose any carrier for their logistics and delivery services and negotiate terms directly with the carrier of their choice; and will not use any information obtained through Prime about the terms and performance of third-party carriers, for its own logistics services. 
If you liked reading this, you might like our other stories
Taking the Self-Service Route
BORIS, a Logistical Nightmare?