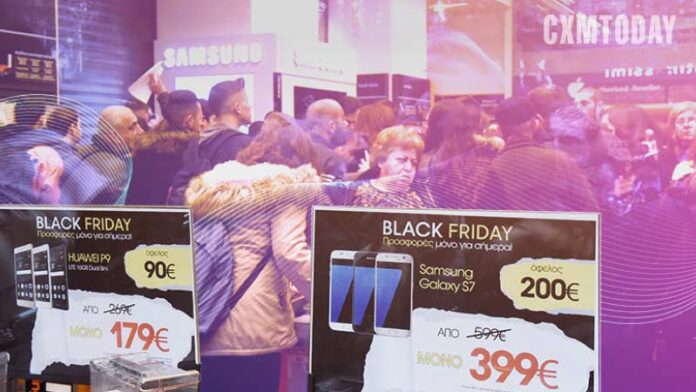 Businesses worrying about sales need to understand consumers' price-conscious psyches during such times and tailor their messaging accordingly. 
It's a typical American household. A salesman dad and an event planner mom with two kids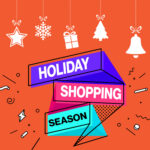 in high school. Two weeks before Christmas, the parents break the bad news to the kids – no eggnog this year, fewer decorations in the house and gifts below a set dollar limit. 
In the US, where inflation has hit the most, the average American could be losing $100 a week filling their tanks for reaching work, which will bite their already thin disposable incomes. Naturally, the holiday season will see fewer expenditures. 
Forbes suggests businesses worrying about sales would understand people's price-conscious psyches during such times and tailor their strategies accordingly. 
Heading into the holidays, global ecommerce analytics company Profitero released its annual pricing report, finding that Amazon had the lowest online prices among all retailers it studied, averaging 13% lower than competitors. 
But not every brand would have the resources to make this happen. In its study detailing ways to adapt pricing to inflation, McKinsey says businesses are caught between the proverbial rock and a hard place; re-pricing in an inflationary environment is necessary to sustain margins in a period of rising costs. 
How are Consumers Reacting to Inflation?
"Consumers have often relied on their savings accumulated during the pandemic to fuel their sustained demand. However, today, savings rates are dwindling, and with the consistently high cost of gas and oil – influencing the price of everything from tomatoes to t-shirts – consumers have to make specific choices in how they use their limited funds," says Courtney Hilbert, Senior Director of Analytics at Merkle. 
"The industry that will likely see the most significant short-term impact is retail," she adds.
CNN reports that more than 8 in 10 American consumers are planning to rethink or even reduce their product spending in the next three to six months. Simultaneously, Mastercard's SpendingPulse report predicts that consumers will spend 7.1% more during this upcoming US holiday season compared to the 2021 yearend period last year. 
As brands observe consumers exhibiting concurrent natures of spending more and less, they should build marketing strategies that cater to the spending folks and help convert those with tight pockets. Mastercard anticipates shoppers will want discounts this holiday season to combat rising inflation, and that might just be the brands' ace tool. 
"This holiday season, consumers may find themselves looking for ways to navigate the inflationary environment – from searching for deals to making trade-offs that allow for extra room in their gift-giving budgets," Michelle Meyer, US chief economist at the Mastercard Economics Institute, said in a statement. 
Understanding the Customer is Pivotal
Typically, when pockets are tight, people can react in the following ways; 
They might replace a branded body product, say, shampoo, with a local one at a discounted price. They might reduce the product's usage, for example, using it cautiously rather than as flowing water. Finally, they might even reduce the number of times they wash their hair in a week. 
This means they switch vendors for substitutes, reduce consumption, and modify consumption patterns.
Diving into the consumer's psyche helps you understand how to build your promotions and offers. Rather than going to dated user data for making decisions, take a deep look into how changes in external economic factors might have affected your customers' preferences. 
With variations in the economy, your customer segmentation needs to change. Your typical consumer profile is no more the same. Is your new-age customer loyal to brands? Or simply looking for whatever is affordable? Talk to your customers and identify their pain points to serve them better. 
Convert your customers' behavior and needs into numbers that make your strategy. For example, once you have gauged their psyche, set your prices a little behind the highest values, which works the same as discounts.
7-Point Formula for Combating Inflation
If you are a brand that does not want to be left out of consumers' choices amid the holiday season, here are key things to remember.
Be Honest with Customers  
Customers and business owners are both people. These are two segments of the population being impacted by inflation – at such a time, it is best to be transparent with your customer about the challenges and effects of inflation. As you show empathy to them, give them a chance to do the same. Given, not every customer will care, this will go a long way in retaining those who do. Explain to your customers why your pricing, packaging and product value have changed, and it will make their purchasing decision an informed act. 
Further, consumers shop enough and from multiple brands to identify when they are being cheated. So instead of reducing product quantity under the same price, let them know it's a different packaging catering to changing environments. You can call it a version of the original product – that way, you avoid customers generating distaste for your brand. As a bonus, you win their trust.
2. Solutions for the Long-run 
Markets have a history of wavering supply and demand that eventually pass. How a brand decides to deal with the crisis will have long-term implications for the brand's reputation. 
Ivan Pollard, Center Leader, Marketing & Communications at The Conference Board, emphasizes that size is important when shaping your actions for what's ahead. "When input prices rise, all marketers immediately think of two things: pass the price on to the customer or reduce the cost of what is produced by reducing size. This is as true for services as it is for products. This often leads to value packs, supersizes, and bundles. All these tactics are valid but remember that the biggest opportunity during this time is to win your customer's appreciation, which can last long after inflation has begun to recede," Pollard says.
3. Buy Now, Pay Later 
As discussed earlier, inflation is a financial crisis that passes. For many people, this means they have a period of tight budgets that can be loosened later. With an option to buy now and pay later, which acts as a credit service, those who are sure of income flows in the future can afford to make purchases amid inflation.  
As per a study by C + R Research, 51% of consumers used Buy Now, Pay Later (BNPL) services during the pandemic, and brands like Target, Wayfair, Lululemon and Urban Outfitters have incorporated BNPL options. According to Salesforce, the use of Buy Now, Pay Later plans has jumped 66% year on year. Brands must understand the benefits of offering this payment mechanism to their customers. Lacking BPNL might direct a potential customer to competitors. 
4. Who's your customer? 
Is your average customer somebody over 40? Or belonging to a younger scale, say a millennial or Gen Z? Depending on who it is, your marketing strategy can be flipped over. Every customer segment will react differently to inflation. 
Further, the older generation has witnessed inflation before, meaning they have the mindset to save more and spend less. On the other hand, millennials and Gen Zs have diversified portfolios and an attitude which says, "I will purchase what I desire, with some or the other means." 
Naturally, it is better for you to target millennials and Gen Z during inflationary periods.
5. The Right Shipping Threshold 
Amazon deliveries for non-Prime members are free for an order of $25 or more. Here, $25 is the free shipping threshold—an amount consumers would want to add to their cart to ensure free delivery. 
Without a free shipping option, you automatically lose customers. Further, the free shipping threshold should be small enough for the average consumer to feel comfortable buying yet high enough for the brand to attain a profit margin. It shouldn't be so high that it pushes your customer away to cheaper options. Research from JungleScout says two-thirds of shoppers will deliberately spend enough to qualify for free shipping, and 50% say they feel "compelled" to make a purchase when they receive a deal.   
6. Gift Cards
Vouchers in the form of seasonal and festive gift cards can be a good source of revenue for brands. Often, people consider gift cards a decent option for gifting as it is convenient for them to pick, given that they don't have to spend time at a store deciding what to gift. Additionally, it gives the receiver flexibility to buy from their wish.  
Research from Square and Afterpay shows gift cards will be the most popular gift to give, especially among older generations. Square data confirms this trend, with gift card sales peaking during the holiday season and a third of annual sales projected to occur in December alone.
7. Cross-selling and Combos
Plummeted purchase power forces buyers to look for more value for the same price. Cross-selling on your website and offering bundled combos in-store can be a great way to convince customers to make a purchase. These deals are cheaper than individual prices of the bundled items. Ultimately, you boost customer satisfaction and increase revenue at the same time.
On retaining loyal customers and personalization
Explaining who a repeat customer is, smile.io says after one purchase, a customer has a 27 per cent chance of returning to your store. While that's not a horrible return rate, if you can get that customer to come back and make a second and third purchase, they have a 54% chance of making another purchase.
Additionally, repeat customers make bigger purchases on every new visit and are nine times more likely to convert than a first-time shopper. Naturally, it is essential to retain your loyal customers; they serve as your life support during inflationary periods. Customers who have been loyal to you will most likely pick your store during hiked prices anyway, but on the off chance that their pockets are too tight for your prices, you need to offer them value for money. 
Loyalty programs are the foremost way to create a value-for-money ecosystem. The points, coupons, or cashbacks earned through previous years via the brand's loyalty program can come to use now. Even for a small brand, merely a tiny percentage of discounts or points can do. This gives the customer a sense of saving.
Furthermore, empathy can go a long way in winning consumers' trust. Through all channels of communication, make it visible that you understand the problems that come with inflation. Reveal your challenges as a brand and show vulnerability — people will connect with you when they witness shared pain.    
To top this, ensure you reach the customers where they are with omnichannel solutions. Brands must use personalisation to reach customers with tailored options at whichever channel they use. Accenture's Making it Personal report says 91% of consumers say they're more likely to do business with brands that remember and recognize them and provide them with relevant offers and recommendations. 
"Successful personalization will only be seen by businesses that start two-way conversations," the report quotes.
Loyalty in combination with personalization will go one step further in your aid — satisfied customers will recommend your products to friends and family. 
Read more about loyalty programs and personalization: 
Differentiate Your Loyalty Programme From Competition Offerings
Solving Hurdles of Loyalty Programmes
What Does Loyalty Mean in the Digital Age?