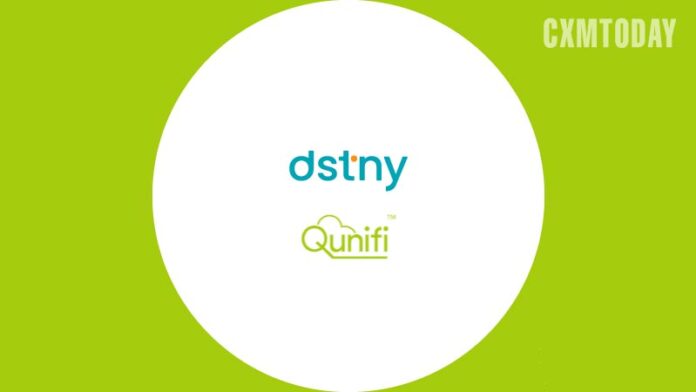 Qunifi will become part of the Dstny for Service Provider organization
Dstny has acquired Qunifi, the holding company for Call2Teams and Carrier Automate. Qunifi is a Microsoft Teams specialist, with Call2Teams specializing in adding voice to the collaboration platform, while Carrier Automate helps carriers on their journey to Microsoft's Operator Connect. 
"We are always looking for talented companies that fit with our strategy and company culture and which we can help grow faster at the same time. This acquisition of Qunifi is a perfect example of that. The Call2Teams platform was 'born in the cloud,' just like us, and it's a state of the art technology with a native integration which means an incredible user experience," said Daan De Wever, CEO, Dstny Group.
Jeannie Arthur, CEO, Qunifi, said: "We are proud and excited to become part of the Dstny group. We will be in a great position to continue to support and grow the relationships with our existing partners, accelerate product development and innovation, and remain at the cutting edge of digitalized business integrations. Our partners will continue to be managed by the Qunifi team as before, and as part of the Dstny Group, the additional group resources will allow us to focus on growth."
Qunifi will become part of the Dstny for Service Provider organization, and Dstny said the existing Qunifi team and management will also be integrated into the business. The firm claims to support more than two million Microsoft Teams users in more than 100 countries.