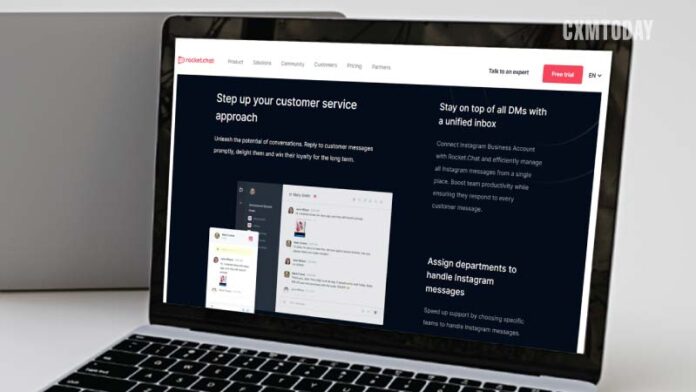 Rocket.Chat, an enterprise communication provider announced a new service called Instagram Direct, which enables businesses to integrate their Instagram business accounts with Rocket.Chat's omnichannel customer-service package.
The new integration is designed to help businesses build relationships with customers by facilitating a conversational commerce experience in the familiar Instagram DM app in addition to providing a single omnichannel platform for the various consumer connecting points, CEO and founder Gabriel Engel, according to source VentureBeat.
Rocket.Chat is a secure, open source-based collaboration platform that is installed on more than 500,000 corporate servers and counts more than 12 million users worldwide, Engel said. It's also available as a SaaS service. The company counts among its customers the U.S. Navy, the U.S. Air Force, Lockheed Martin, and other organizations desiring complete control and storage of their digital correspondence.
"These customers are looking for privacy as an important feature," Engel said. "With Rocket.Chat, a company can host its data wherever they want, and they are absolutely certain who is going to have access to that data. And they can even use all the data because it's already on their servers to model and improve their own AI strategies. This is because they have full access to everything that's happening in real-time.
What Rocket.Chat wants to give to its customers is data ownership and sovereignty, because the platform can run on any infrastructure they own, and they can connect to all the social networks as they come and go, Engel said. "They will still keep the same relationship with single customers, then keep the data. They will have more of a future-proof strategy by using our type of technology," Engel said.