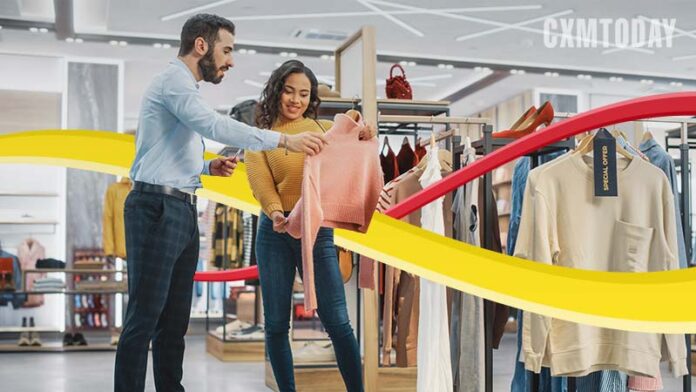 New research from Google ahead of the UK's peak shopping season explores online window shopping, the changing retail consumer and omnichannel behavior
Google has shared exclusive research and insights at the annual Path to Peak retail event to help businesses plan for growth during the peak shopping season.
Released in partnership with research partner Trinity McQueen, it identifies three key consumer trends based on how consumer behavior and expectations have changed in the past 12 months and the opportunities they present for growth.
Online window shopping is here to stay
Inspiration & Discovery Searches – There has been a shift in the types of shopping searches people are making online. The majority of consumers are no longer browsing online with a brand in mind but instead are going online to find inspiration and to discover, starting with broad or generic searches such as "SPF moisturizer" or "best sofa", rather than a specific brand.
Visual touch points — Consumers are making more use of Google Images and the shopping tab on Search for visual inspirations to help them make a purchase decision. Two-thirds of retail consumers (62%) who use the shopping tab in Google Search do so to compare similar products from different retailers. What's more, consumers are turning to channels like YouTube to help them make purchase decisions, with 88% of shoppers agreeing that YouTube makes it easier to decide what to buy.
Lara Naqushbandi, Director Lifestyle Retail at Google, said, "It is important to make the most of the increased window shopping that's happening online. Understanding how important it is for you to reach new customers, we have created new tools to broaden your reach of relevant customers when they are in an exploratory mindset. This is particularly important now, with 15% of searches on Google being new every day and 70% of these being non-branded."
Consumers are increasingly open to trying new brands
Consumer openness – In the fashion sector alone, the proportion of shoppers who have tried a new brand jumped from 24% in 2020 to 34% in 2021, which is now over double that of 2020 at 51%. While in the overall retail sector, 41% have tried a new brand in the last 6 months. This means that rather than sticking to tried and tested favorites, shoppers are more experimental and open to trying new brands than they have ever been before.
Naqushbandi says, "The more open consumer creates an opportunity for retailers to get the most out of their marketing budget through automation and supercharging this with data. We recently announced new capabilities with our launch of Performance Max, which allows retailers to run one campaign across the entire Google network, optimized to a single business goal and driving much more efficiency in spend. Retailers should also consider using YouTube to layer in powerful data signals to identify consumers in the exploration phase, to influence consideration before a purchase decision is made."
Omnichannel shopping is more pervasive than ever
Channel agnostic consumers – 30% of UK retail shoppers decide what they are going to buy in-store by browsing online before they even get to the shop. In addition, our research has found that more shoppers find  "browsing for products" and "the ability to compare" better online than in-store. To adapt to this new way of shopping, retailers must ensure online and in-store teams are set up to service the channel-agnostic consumer.
Google's Naqushbandi concludes, "Making the most of an omnichannel consumer is a challenge many have been grappling with for decades. Connecting sales data across touchpoints to more accurately measure the full impact of your online marketing on in-store outcomes is vital. This enables retailers to target the most valuable customers wherever they are doing their research and wherever they are doing their purchasing.
While thankfully the worst of the pandemic appears to be behind us, we are not out of the woods yet. Surging inflation, ongoing pressure on supply chains and concerns about the geopolitical situation are putting extraordinary strain on the retail sector. However, the research shows that changes to consumer behavior also present new opportunities, such as over half of consumers being open to changing brands. We hope the insights will help arm retailers with the knowledge to make the most out of the busiest retail season."