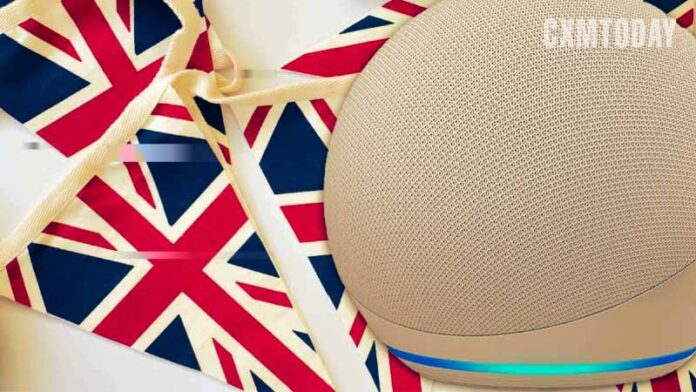 Amazon is celebrating Great Britain's Queen Elizabeth II's Platinum Jubilee marking 70 years on the throne by teaching Alexa proper royal etiquette.
The voice assistant has learned new facts and stories about the Queen and can even test users on their own knowledge. The new upgrade builds on Alexa's growing royal connections, including gaining permission to broadcast the Queen's Christmas speech last year.
Alexa Tea Time
Alexa users can launch the new quiz by asking "Alexa, how royal am I?" and answer questions about the Queen, including her favorite sports team, dog's name, and other bits of her history and preferences. Royal expert Jennie Bond helped supply Alexa with a new well of facts about the Queen that Alexa can use to answer questions as well as for the quiz. Alexa has a few unique new tricks for the celebration as well. Users can ask the voice assistant to talk like the Queen, sing the national anthem, and find out if it knows the Queen personally.
"The Jubilee is a unique and historic occasion and I'm sure it's got many Brits across the country questioning whether they could live the royal life themselves," Bond said. "I'm lucky enough to have spent a fair bit of time around the royal family, so I know exactly what it takes to keep the company of those in Buckingham Palace. I'm so glad to have passed on my wisdom to Alexa, now Brits everywhere can take the quiz to find out how royal they are!"
Etiquette coach William Hanson and the Queen's former chef Darren McGrady augmented Alexa with more meal-specific royal information should a user want to imitate the Queen's afternoon tea. That meal often includes English York ham with English mustard and skinless cucumber sandwiches and pastries to go with a cup of Earl Grey. The voice assistant will share insight on how to make and hold a cup of tea, prepare a scone, and even how pronounce the word, scone.
"With Jubilee fever taking over the country, customers are becoming increasingly inquisitive about the royals – 'how old is the Queen?' has been one of the most asked Alexa questions in the past year," Alexa UK country manager Dennis Stansbury said. "Alexa users can now test their royal knowledge with our fun 'How Royal am I' quiz – if you're a fan of Arsenal or you speak French, you might have more in common with residents of Buckingham Palace than you think."
Alexa's show of royal enthusiasm comes even as Parliament begins an inquiry into voice assistants and potential safety and security concerns, which could impact its operation in the country. That said, Alex's Anglophile nature extends to other aspects of British culture too, including learning to speak like William Shakespeare in honor of Bard's birthday, adding lines from his plays and poems, including some of his wittier insults.