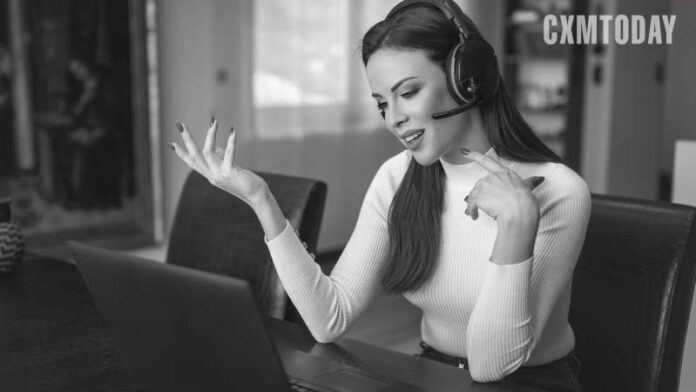 The move to a cloud-based contact centre allows Apple FCU to evolve beyond basic, legacy telephony and a traditional on-premises mindset
Talkdesk, Inc., a global cloud contact centre leader for customer-obsessed companies, is helping Virginia-based financial cooperative Apple Federal Credit Union deliver more personalised, caring, and friendly service using the Talkdesk Financial Services Experience Cloud™ for Banking, a unique customer experience platform purpose-built for industry-specific needs.
Apple FCU currently serves more than 240,000 members across Northern Virginia with 21 branch locations, as well as mobile and online banking. In recent years, the award-winning financial institution has been working towards introducing more strategic automation across its Member Solutions Center (MSC) and adopting an omnichannel approach to member communications. When the pandemic arrived, like many organisations, they accelerated their technology modernisation efforts and firmly set their contact centre on a course for the cloud.
The move to a cloud-based contact centre allows Apple FCU to evolve beyond basic, legacy telephony and a traditional on-premises mindset. A key goal for the organisation was building a hybrid work environment that provides member service agents with the flexibility to work remotely or on-site at the Fairfax headquarters. Apple FCU's commitment to member service excellence also necessitated that the solution offer advanced self-service automation capabilities to empower members to engage whenever and wherever they choose across various channels. A final make-or-break factor in the search for a new solution was integration with Microsoft Teams.
By leveraging Talkdesk Financial Services Experience Cloud™, Apple FCU can meet the demands of today's digital world and seamlessly adapt to new challenges in years to come. Omnichannel and artificial intelligence (AI)-infused, the Talkdesk platform is integrated into Apple's Jack Henry Symitar core to drive superior self-service and assisted service experiences. The Talkdesk solution for Apple FCU additionally includes Talkdesk Workforce Management™ with AI-powered capabilities, machine learning, and automation to optimise scheduling decisions and reduce administrative effort. Apple FCU also selected Talkdesk Agent Assist™ to provide real-time support for agents during member contact, regardless of channel. The tool's automated, searchable call transcripts further support agent coaching and training. Talkdesk Microsoft Teams Connector, another component of the solution, enables deeper collaboration between member support agents and other Apple FCU teams.

Looking ahead, MSC leaders at Apple FCU expect a large number of the 33,000 member calls they field each month to result in quicker resolution through self-service automation, and they anticipate increases in chat volume as virtual agent technology is introduced. These strategic automations will free up agent bandwidth to focus on the more complex member queries and leave ample time for Apple FCU to focus on the individual member care and service their reputation is built on.
"Apple has always been known for our commitment to personalised service. We want our member experience to be as consistent and seamless as possible across channels, especially as the financial services world moves towards an increasingly digital-first banking experience," said John Wyatt, Chief Information Officer at Apple Federal Credit Union. "Financial Services Experience Cloud provides an omnichannel platform that supports our agents with a more efficient way to work and gives our members more freedom to connect with us anytime and anywhere."
"Legacy infrastructure, fragmented data, and siloed technology make it impossible for many credit unions to offer more modern experiences to their members," said Andy Flynn, Senior Vice President of Industries Strategy at Talkdesk. "With strategic use of AI and automation, Apple Federal Credit Union is introducing new innovations to deliver the digital experiences members demand while maintaining the human touch members value. Talkdesk is proud to partner with Apple FCU to help accelerate time to value for their investment and transform their member experience."