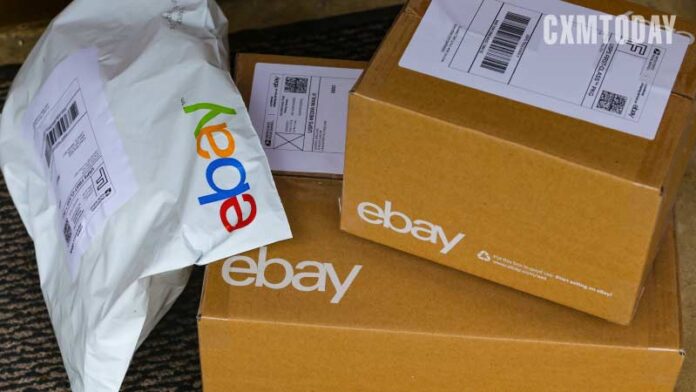 eBay has announced a partnership with circular fashion company ACS to expand the online marketplace giant's pre-owned offering and help to reduce waste in the fashion industry.
Research from eBay has revealed that the 'resale economy' is growing as customers become more cost-aware and environmentally-minded.
Almost nine in 10 (87%) UK adults surveyed said they have bought an item second-hand in the past twelve months, while more than six in 10 (63%) say they have sold a second-hand item.
This trend translates into sales, with eBay reporting one second-hand fashion sale every second so far in 2022.
The two companies hope the deal will inspire more brands and retailers to create and quickly scale resale offerings while giving eBay UK's 20 million customers more choices in second-hand goods.
The first retail partner to launch on ACS' eBay Shop is Monsoon, with other high-street names set to follow.
ACS cleans, sanitizes and repairs second-hand items, making them resale ready, and arranging the logistics of item listing and delivery.
One in four (25%) UK adults surveyed said that a larger range of second-hand items now being available to buy was a key reason for them making a second-hand purchase, eBay's research found.
However, the research found barriers exist when it comes to second-hand items becoming mainstream. Concerns about hygiene (51%), the safety of second-hand products (35%), quality issues (28%) and fake or inauthentic goods (27%) are the main reasons for avoiding preloved goods.
"Our economy and our environment are in need of urgent repair. If we want our businesses to be here in 20 or 100 years time, we need to move away from our fixation on overconsumption and instead mark ourselves on circularity," eBay UK vice president Murray Lambell said.
"There is huge commercial value in backing the resale economy and the retailers that are first to make the change and invest will benefit the most in the long run."
The new partnership aims to tackle some of these misconceptions in the second-hand market,  with strict quality controls, the latest technology in sanitization and high standards of repair, helping to improve trust among shoppers and convince more shoppers to choose preloved options.
ACS CEO Andrew Rough added: "This partnership with eBay is not only important news for the development of circular fashion, we process over six million items at our 200,000 sq ft fashion hub each year, but it is a stepping stone for ACS as this will enable us to open our first brand approved shop front.
"We want to redesign the future of fashion by providing a solution to the industry's sustainability crisis. We seek to transform the fashion industry from the outdated take-make-dispose model toward a circular fashion solution that extends the life of existing textiles and diverts clothing from landfills. With eBay, we know this is possible."