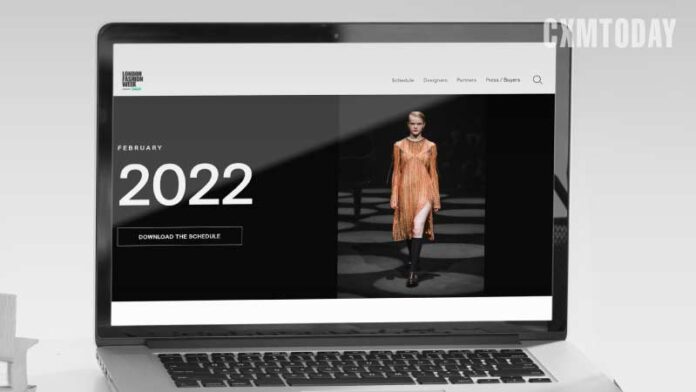 The British Fashion Council is again looking to match the in-person catwalk creativity displayed at London Fashion Week (LFW) and tailor the supporting digital experience. Appointed as the digital agency for London Fashion Week for the year, IBM will redesign the London Fashion Week website, as an innovative cloud-based platform for the global fashion industry to interact with the fashion flair from London.
London Fashion Week is one of the four international Fashion Weeks, known for creativity, innovation, and responsible business. It encapsulates a luxurious high-end perspective and experience, alongside the creativity and emerging talent element. A celebration of fashion, music, art, and culture, this appointment will see IBM play a key role this year, enabling broader access than ever before, as consumers can look to experience LFW through various digital channels.
Powered by the IBM iX Experience Orchestrator and enabled by a public Cloud platform, the business design and experience transformation arm of IBM Consulting – IBM iX, has re-imagined the LFW experience by taking a human-centered and value-driven approach – including re-designing the mobile-first website, removing friction in the journey and developing existing features and experiences such as City-Wide Celebrations, Event Schedules, Google Maps, and Carousels. An IBM team of design and technology professionals collaborated with LFW, utilizing the IBM Garage methodology to generate innovative ideas and rapidly turn those ideas into business value.
Kristine Long, IBM iX, UK and Ireland said, "London Fashion Week showcases some of the world's most innovative emerging designers and established international brands. It's important that the creativity, style, and panache that is seen in the physical event is replicated into the digital experience."
Clara Mercer, Communications Director, British Fashion Council said: "Immersive engagement plays an important role in connecting designers with buyers, media and consumers during London Fashion Week. As events move to a hybrid state to accommodate both a digital and physical experience, we looked to expand our work with IBM to help deliver the London Fashion Week digital platform and drive the most innovative experience for the fashion industry."
IBM iX works at the intersection of digital strategy, design, and exponential technologies to help transform experiences. The team helps clients embrace business design and takes an outcomes-led approach with the user at the center to deliver exceptional customer experiences. This involves harnessing real-time insights, automation, and AI, creating experiences aligned to a client's brand vision to fostering engagement and consumer loyalty.