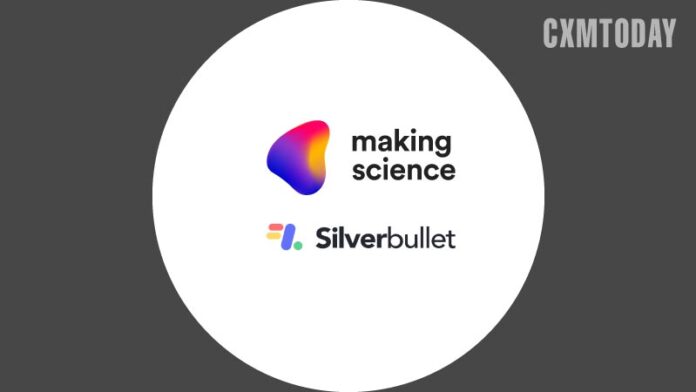 Silverbullet Group and Making Science have announced a partnership to see the two companies combining their respective products, services, and talent to deliver solutions for the privacy-first, post-cookie era.
This collaboration encompasses data and digital transformation solutions centered around first-party data, analytics, and future-proofed solutions for the cookieless marketing age.
The joint venture will revolutionize and expand the services of both companies, from first-party data strategy design and deployment, technical implementations, and integration across ad tech and martech platforms, data and analytics, and post-cookie solutions. It will also lead to an attractive Google offering, including expert knowledge and Google Marketing Platform Reselling Partner and advanced contextual video solutions across YouTube and TikTok, as well as leverage established partnerships with Salesforce Marketing Cloud and leading CDPs such as Treasure Data, a Softbank-owned platform.
Furthering the capabilities of contextual intelligence – targeted advertising based on website content and relevance – will be another focus of Making Science and Silverbullet. By leveraging 4D's algorithms, brands will be able to reach customers in the right place, time, and moment while keeping their brand-safe and suitable. This advanced computer vision video solution can identify objects, logos, and potentially unsuitable content to avoid, among various signals, allowing for sophisticated targeting across all addressable channels.
"We are always looking to increase our capabilities for our clients, and the joint venture with Silverbullet does just that," said José Antonio Martínez Aguilar, CEO, and founder of Making Science. "The expanded talent and product pool accessed by the partnership harnesses Silverbullet's reach across the US, UK, Northern Europe, Southern Europe, and Australia and Making Science's significant 'offshore' capabilities. This will allow our clients and partners to expand the scale and scope of their work as we head towards a cookieless future."
"The joint venture with Making Science could not be better timed. As Google has confirmed the deprecation of the third-party cookie, our clients are seeking new and improved solutions for the privacy-first era. Making Science's deep relationship with Google, extensive talent base, and impressive client relationships blend perfectly with Silverbullet's proprietary 4D product, extensive first-party data skillset, and global client footprint. Thus creating significant value for our combined clients and shareholders." says Ian James, co-founder and CEO, Silverbullet. 
Partnerships of this kind are vital within the context of a growing digital advertising market, estimated to reach $786.2 billion by 2026 and grow at a rate of 13.9%. At the same time, online media activity is increasing in momentum – in 2021, global programmatic ad spending reached $155 billion, YouTube achieved $28.8 billion in ad revenue, and the Customer Data Platform marketplace accelerated to $3.5 billion – concerns around data and privacy are mounting, especially since Google finally set a date for the deprecation of third-party cookies.