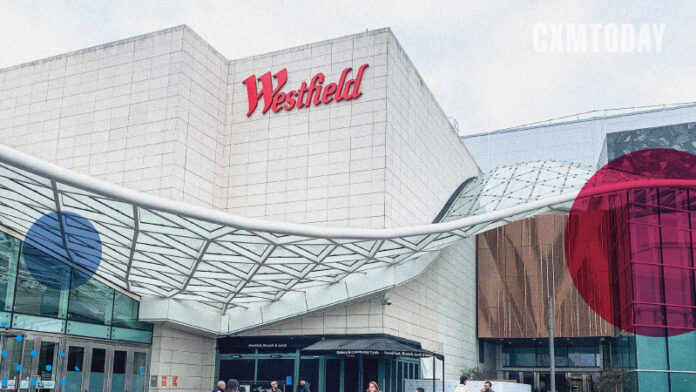 TF1 Live announced a partnership with commercial real estate giant Unibail-Rodamco-Westfield (URW).
URW is a French retail property operator with 82 shopping centers around the world. The pairing will allow advertisers to develop campaigns inside Westfield shopping centers, combined with multi-touchpoint media coverage from TF1's brand content unit.
Working alongside the broadcaster's advertising agency TF1 Factory, marketers can create hybrid events that combine physical and digital elements into an immersive brand experience. According to TF1 PUB, this could include competitions to offer exclusive access to a brand event, the establishment of a media plan to promote it, and a broadcast package for the event.
The company also suggested live shopping events from a pop-up store within a Westfield center, again with TF1 handling the video promotion, broadcast, and replay components. Other examples of deployments provided by the companies included product testing within the shopping centers, retargeting promotional offers, or interactive animations to promote TF1 programs on one of URW's 1,700 screens across Europe.
Scenes from a Mall
The deal makes URW the latest shopping giant to bag itself a live commerce partner. In May, UK retailer The Range teamed up with Ideal World TV. The deal saw the channel install an "store-in-studio", from which it could livestream shopping content on TikTok, Instagram and YouTube. In the US, Walmart has been busy shopping for video partnerships, including recent tie-ups with Roku and Paramount.
The popularity of video makes these deals enticing offers for retail partners, who can leverage the expertise of media companies, their technical capacity and networks of channels – whether live on TV or on social platforms. And of course both partners stand to benefit by tapping into the other's customer base.
So while the TF1 Live/URW announcement is not the first partnership of its kind, it may be one of the largest – and supports more than simply livestreaming from shopping centres. A combination of display screen advertising, shop floor events and TF1 broadcast channels enables advertisers to harness "TV, digital and experiential devices," notes TF1 Live director Thomas Becouarn. "We thus allow brands to multiply the points of contact with consumers while supporting them throughout their journey [to] purchase."
"The combination of our physical locations, with a European attendance of more than 550 million people, with the audience of the TF1 group on TV and in digital media, will change the game by allowing us to create personalised and exclusive brand experiences in our shopping centres, which will then be amplified by TF1 PUB," adds URW chief customer officer Caroline Puechoultres.