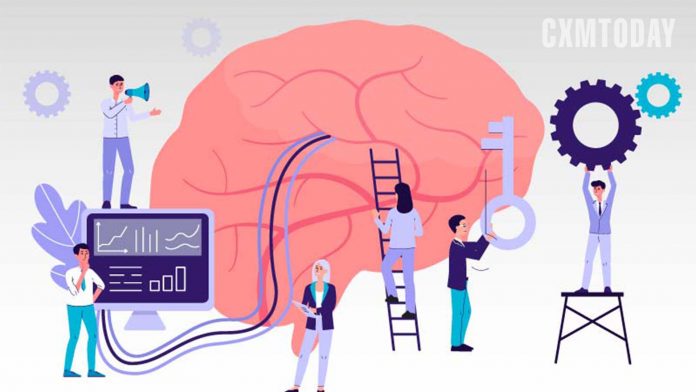 Providing an outstanding customer experience (CX) has become increasingly important as we move to hybrid environments.
CX isn't just about digital spaces. Even for local shops, hotels, or restaurants, it is just as important. Customers want to enjoy every step of the way and illustrate.
We have compiled some of the best CX examples:
Gamified loyalty program with Starbucks
Starbucks' gamified loyalty program lets you collect stars when you buy your favorite beverages, and in return, you get exciting rewards. The app has an excellent user experience, and the innovative gamification approach is an exciting way to increase sales, improve brand visibility, and keep customers satisfied.
Starbucks also offers the opportunity to get stars faster with additional challenges and Double Star Days to drive engagement. You can also order on the go before visiting your local coffee shop. The way they have designed their reward system not only gets them more revenue but also improves the CX.
In 2020, the Starbucks Rewards program had over 19.3 million members and generated nearly 50% of their revenue. The company's successful gamification approach is one of the best CX examples showing that, with some additional incentives that translate to tangible rewards, you can incentivise more product purchases, encourage return visits, get valuable customer data and get promotional merchandise-partner offers.
Personalization with The Coca Cola Company
The Coca Cola Company's Share a Coke campaign was first launched in 2011 in Australia and soon became one of their most successful campaigns. It was simple but incredibly effective. The company wanted to increase revenue and drive engagement, so they released cans and bottles emblazoned with the 250 most common names in each country where the campaign was launched.
Everyone was immediately captivated by it. What made it so captivating?
The human psyche perceives personalized products as being designed specifically for them, and they respond more positively to them.
The company's sales increased with this great campaign across 80 countries. People loved their highly personalized and shareable customer experience.
Bringing the magic with Disney
Disney prioritizes the CX journey without compromising the product in the process. As well as allowing customers to customize and plan their trips, the Disney MyMagic+ app adds a personal touch during their time in the park. The app displays users' names or photos taken during a ride when they walk past a screen. Disney can stand out from the crowd because of its integrated physical and digital customer experience.
Disney Imagineers invented the Smellitser machine to pump scents through hidden vents, leaving resorts smelling delicious. Some rides and attractions have scents that add to their ambience, such as the smell of fresh popcorn on Main Street. Brands do not have to be in the hospitality industry to create intentional and immersive customer experiences.
Disney collects enormous amounts of data about its guests to understand them both as a whole and individually. Disneyland even applied for a patent to collect customer data by scanning guests' shoes, providing information like the most common paths between rides, where guests spend the most time and other logistical details to create a more personalized experience. You can offer a personalized experience by valuing each customer and taking the time to make their visit exceptional.
Offering innovative AR experiences with Nike
Through its SNRKS app, Nike has used augmented reality to enhance its ability to provide trainer shoppers with a unique experience.
In the app, users can point their cameras at the menu of a famous New York chef, David Chang, and a 3D image of the limited-edition trainers co-designed with him appears on their screens. Users can then purchase them.
Using augmented reality to create innovative CX, Nike has gamified the shopping process-something that sets them apart from other shoe brands.
Netflix knows what you want to watch
Netflix has revolutionised the way many people watch films and TV shows. Personalized experiences are the key to offering customers an experience that hooks them. This is the heart of their strategy. For example, if you are looking at murder mystery titles, it will find movies that fit this genre, and at the same time, come up with evidence to support the presentation of a row.
Netflix uses machine learning algorithms to learn what its customers want to watch. They use this information to create personalised marketing, with recommendations tailored to each customer's taste.
As the recipient engages with the bold call-to-action buttons to watch or add to a personal list, Netflix's algorithms learn more about the recipient's taste. The next time Netflix sends a recommendation, it will be even more relevant.
What happens next with Amazon
Amazon's shopping experience is unrivalled, and this is why they have been so successful.
A key to reducing friction in a consumer's decision-making process is giving them all the information they need at a glance, making the conversion process more straightforward.
If brands fail to make clear things like delivery times or shipping costs, they are putting a block in the way of conversion. If you're looking for an example of a brand to emulate regarding super clear messaging and compelling calls-to-action, consider Amazon.
To create a seamless experience, brands must connect the physical world with the digital one. Testing, learning, and continuously innovating can help you uncover unexpected ways to use personalization to set your brand's customer experience apart.
If you liked reading this, you might like our other stories