Here are the changemakers in the marketing world – the ones who are keeping the business momentum going against all odds
Snapchat offers six different advertisement formats on the platform. Mobile advertising spending is expected to surpass $240 billion by 2022. HubSpot had revealed that video was the number one format marketers used in their strategies in 2021, and according to Content Marketing Institute, video will be the top investment for B2B brands this year.
Considering such statistics, the marketing industry is in an ever-changing mix of trends, technology, and strategies. Businesses worldwide depend on the new developments of the industry to stay on par with competition and offer the best possible customer experience (CX).
With the growing popularity of the audio space, social media and marketing technology capabilities, business leaders want to collaborate with global marketing leaders who can help them come up with the best marketing and CX strategies.
Dominating the marketing ecosystem are women marketing influencers who have over a decade of experience learning, studying and gaining insights from businesses. Here's to our top 10 global marketing leaders who have played a pivotal role in the growth of the global economy.
Aleyda Solis
The founder of Orainti, Aleyda Solis is a global marketing and SEO expert. From helping renowned brands such as Eastpak or Under Armour and startups such as The Hungry House and Zillow to working in SEO industries,  multilingual environments and Web migrations, Aleyda has developed a deep SEO knowledge and diverse experience that she uses to help succeed her clients in challenging scenarios. She has been awarded as the European Search Personality of the Year in 2018, included in Forbes top 10 online marketing experts to follow in 2015, in Entrepreneur's 50 online marketing influencers to follow in 2016, and in Hubspot's 59 Female Marketing and Growth Experts You Should be Following.
Alicia Tillman
A marketing leader with over 20 years of experience in global marketing, and digital transformation, Alicia Tillman is currently the Global Chief Marketing Officer (CMO) of Capitolis. She is also a board director of Gates Corporation and RainFocus. Previously, she worked as the executive vice president and global CMO at SAP for seven years, and as the VP, Marketing and Business Services at American Express for 11 years. With this mix of high-level B2B and B2C marketing and operating executive expertise and board governance, Tillman is an agile innovator leading brands through incredible periods of marketplace volatility and change, including the pandemic. Alicia's work has earned her several awards including Forbes 11th Most Influential CMO in the World in 2020.
Ann Handley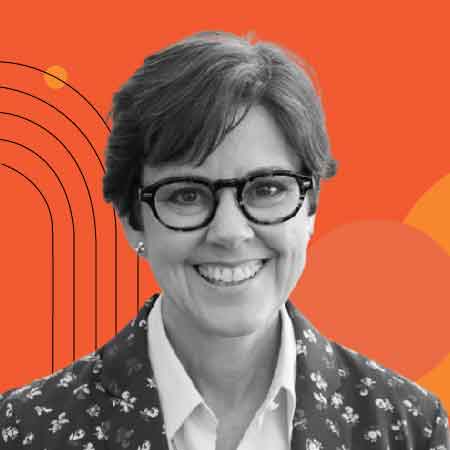 Ann Handley is the Chief Content Officer (CCO) at MarketingProfs and the co-founder of ClickZ.com, one of the first sources of digital marketing news. She was recognized as the most influential woman in Social Media by Forbes as one of the top 20 women bloggers. Her book, Everybody Writes is a Wall Street Journal best-seller on business writing, and she has also co-authored best-selling Content Rules: How to Create Killer Blogs, Podcasts, Videos, Ebooks, Webinars (and More) That Engage Customers and Ignite Your Business. Handley is also the writer at the Total Annarchy newsletter, a fortnightly letter that shares writing tips, fresh marketing ideas, and high-spirited shenanigans.
Bozoma Saint John
Bozoma Saint John
is currently the Global CMO at Netflix. Previously, she was the CMO at Endeavor, Chief Brand Officer at Uber, and Head of Global Consumer Marketing at Apple Music & iTunes. The marketing influencer has been recognized on the American Advertising Federation Hall of Achievement (2014) and on Forbes' World's Most Influential CMOs list (2018). She was the guest lecturer for the Harvard students, diving deep into the tactical and pivotal marketing moves she made throughout her career. Most recently, Boz launched a podcast alongside journalist Katie Couric, Back to Biz with Katie and Boz, which explores the ways thought leaders, CEOs and innovators are responding to the societal shifts that have been ushered in by the pandemic.
Carolyn Tisch Blodgett
Carolyn Tisch Blodgett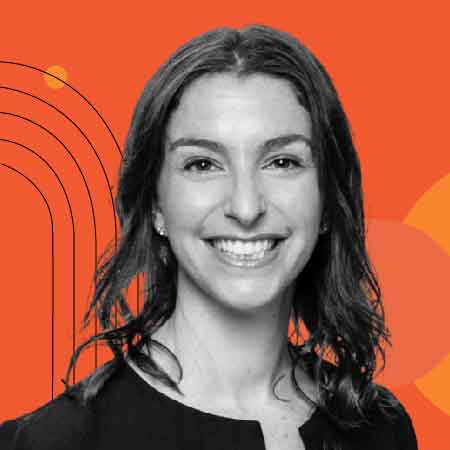 is an advisor to high growth companies as they scale their business. She works directly with founders and CEOs to address strategic questions around growth and serves as a thought partner to the leadership teams. Previously, she worked with Peloton, where she was the head of marketing for four years. She built a global team across consumer insights, PR, creative and integrated marketing and spearheaded the launch of several products such as the Peloton Bike+, The Peloton Tread, The Peloton Tread+, and the Peloton App. She is also a keynote speaker at events such as the Fortune's Most Powerful Women's Summit. She has been the recipient of several awards such as Crain's 40 under 40, Business Insider's 25 Most Innovative CMOs in the World and AdAge 40 under 40.
Flavilla Fongang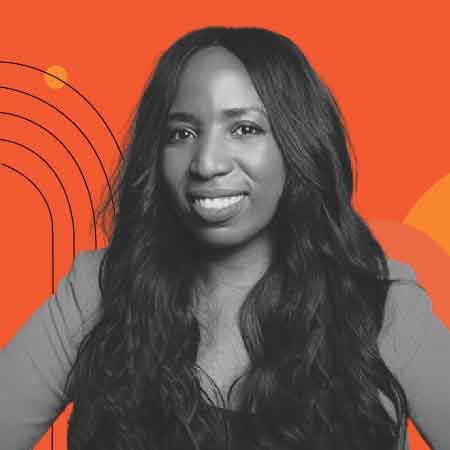 The founder of an award-winning branding and experiential marketing agency, 3 Colours Rule and TLA Black Women in Tech, Flavilla Fongang created the D.A.C. system and The Beyond Marketing Approach that have helped numerous brands successfully grow their business. A neuroscience brand expert covering strategy, design, marketing and customer experience, Fongang wrote 99 Strategies To Get Customers and hosts Tech Brains Talk podcast. A member of Black Representation in Marketing (BRiM), the "She's Mercedes" businesswoman has also been a guest marketing and brand strategy lecturer at Goldsmiths University and London Metropolitan University.
Goldie Chan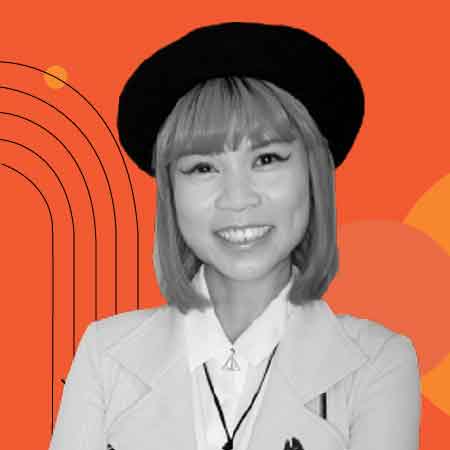 With over ten years of experience working in-house for major tech and entertainment brands, Goldie Chan founded Warm Robots, a social media agency that offered its services to major B2C and B2B brands such as Adobe, LEGO, Fiverr, Pinterest and Microsoft. She was LinkedIn's Top Voice 2018 with over eight million views of #DailyGoldie. She serves on the Producer's Guild of America's New Media Council and is part of the Industry Advisory board at VidCon. Previously, Chan ran the digital strategy at Legendary Entertainment (Nerdist, Geek & Sundry, Amy Poehler's Smart Girls) and ex-board of directors at Producers Guild of America (NW). Additionally, she is a Shorty Awards judge and Real Time Academy of Short Form Arts & Sciences member.
Mari Smith
Called "the Queen of Facebook", Mari Smith is a marketing and social media expert with a strong ten-year background in the world of relationships and Internet technology. Author of The New Relationship Marketing and the co-author of Facebook Marketing: An Hour A Day, she is a Facebook partner who travels worldwide for training and seminars at major events such as Social Media Marketing World, Traffic & Conversion, HubSpot's INBOUND, and Content Marketing World. Her digital marketing agency provides consulting services on Facebook and Instagram marketing best practices for Fortune 500 companies, SMBs and direct sales organizations. Smith is also an expert webinar and live video broadcast host, and she serves as brand ambassador for numerous leading global companies.
Marsha Collier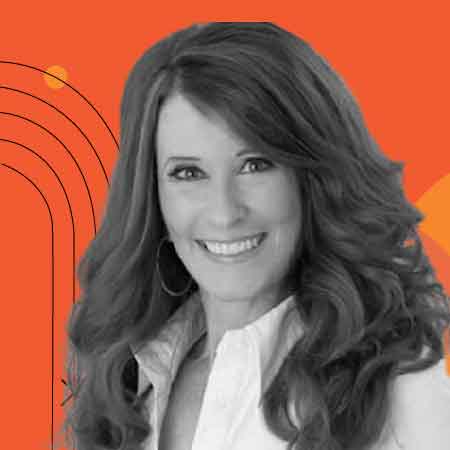 With over 1,000,000 million copies of her 47 books on eCommerce, social media, and customer service sold worldwide, Marsha Collier is a marketing influencer who works with brands such as Ogilvy, Huawei, IBM, NASA, Pitney Bowes, American Express, FedEx, Linksys, Belkin, WEMO, and Lenovo. The award-winning author is the host of a technology podcast that gets 20,000 downloads every month, and her television show Making Your Fortune Online was one of PBS's most successful pledge programs. While she is on the Board of Advisors at buySAFE for over 17 years, previously, she was a member of the Advisory Council at STELLAService for over ten years and at Kabbage for over eight years. She was also the marketing and advertising expert for six regional shopping centers in California.
Morgan Flatley
Working with McDonald's for the last four years, Morgan Flatley is currently the Global CMO, leading the development and execution of marketing strategies to create stronger customer connections worldwide. She was responsible for the Brand's "Fan Truths" strategy and the record-breaking "Famous Orders" collaborations. Flatley has been recognized in the Forbes World's Most Influential CMOs list for two consecutive years, rising to #6 worldwide in 2021. She was also named Advertising Woman of the Year by the Chicago Advertising Federation. Previously, she worked at Saatchi & Saatchi, PepsiCo, and Gatorade. As the CMO for the Global Nutrition portfolio, the marketing influencer oversaw brand positioning and innovation for Quaker, Tropicana, Gatorade and Naked.
If you liked reading this, you might like our other stories
First Create Value, Then Build Loyalty
Customers Are People, Not Numbers, Says Alexander Genov