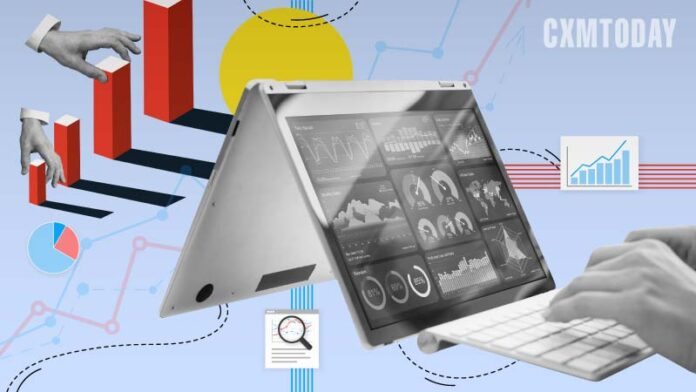 What's the new bar for CX? Predictive analytics. It helps businesses to know what customers want and helps keep them loyal
We've stepped into the age of predictive CX. A combination of technology, data analytics, and machine learning are helping businesses to understand the factors and actions that drive great CX.
No one wants to be left behind in the CX race. Brands, across all industries, including travel, retail, and healthcare, are embracing it. Predictive analytics includes sensing and analyzing not just to prevent and preempt problems in customer journeys but to anticipate opportunities as well. For example, proactively informing the customer about delays in the delivery of goods will help customers understand that the company cares about them.
By gathering data from past interactions with customers, their social media and online reviews help businesses to transform interactions into personalized engagements. Personalization leaders can drive up to 15% increases in revenues by deploying product recommendations by predictive analytics, according to McKinsey. Spotify and Netflix change their suggestions based on what you are watching or listening to at the moment.
In November, Forrester added a new predictive capability to its FeedbackNow solution to enable businesses to proactively anticipate CX issues, collect critical real-time CX feedback at the point of experience so they can act where and when it matters. Because of the ease of use, the volume of feedback captured is quite high — typically in the 40% range — and with the volume that high, hidden trends and outliers reveal themselves quickly.
According to Forrester, more than 60% of CX professionals say their businesses lack closed-loop processes for CX feedback, which is a crucial bar to building brand loyalty.
Customer retention is the top priority of marketing leaders, and Microsoft has found that 96% of customers say customer service is important in their choice of loyalty to a brand. Predictive analytics is the best way to know what customers want and keep them loyal. Predicting the probability of customer churning can help brands keep customers longer by offering personalized products and services.
Businesses have been investing in tools and technologies to boost their data and analytics capabilities and harness predictive insights to connect more closely with their customers, anticipate behaviors, identify CX issues and opportunities in real-time, and ultimately give superior CX.
Think quick compensation for your flight cancellation or delay, or outreach from an insurance company when you are having trouble resolving a problem.
For online clothing and accessories retailers, giving shoppers the right mix of categories, selections, price points, and shipping times is as crucial to knowing exactly what a shopper wants even before arriving on the company's website or app. That's a capability predictive analytics provide.
Online shoe and clothing retailer Zappos created a program, an AI-powered text analytics, to report the VOC, and provide insights into what it can do to fix issues that customers were having. The VOC allows Zappos to better understand the CX by ensuring that no piece of feedback remains unseen and unheard.
Through its AI-backed sentiment tracker, Zappos can pinpoint the parts of the customer journey and uncover hidden insights.
Understanding these dynamics allows organizations like Zappos to be in the driver's seat as they predict what will happen and prevent a bad situation from ever happening in the first place. Predictive analytics can also identify customers who might be at risk of leaving, allowing the companies time to work to retain them.
Looking to get inside its customers' heads, AT&T is a prime example of a Fortune 500 company having a CX machine learning system: the model ingests hundreds of unique data elements throughout customer project lifecycles – analyzing data pulled from contacts, chat, and voice operations. Its ML system can process data to make predictions in near real-time, providing intelligence to managers and supervisors who look and monitor to identify and solve customers' problems and determine their sentiment.
It predicts, based upon customer effort, cycle time, retry rates and so on, if a customer will stay a promoter or if they start sliding towards neutral or detractor territory.
To proactively resolve a fault before it becomes an issue, or responding to a customer's interest in a particular product, just like you would do in a relationship with a friend or a loved one, predictive analytics are absolutely key. "Human brain processes 11 million pieces of information per second through our senses – assessing what it knows and basing responses or interactions with others on it in an empathetic way. Predictive analytics is key to getting close to replicating this, reading in key information and predicting what this means based on the responses of others. Clearly this has to be controlled by applying ethical bias and transparency where required to ensure that the analytics don't learn the wrong behavior," said Jo Allen, Ambassador – 1:1 Customer Engagement, Pegasystems.
Additionally, predictive analytics can be used to identify high churn risk and help businesses take proactive attention to enhance CX and serve their needs better, finding ways to lure them back into the fold with incentives, such as lower price alternatives.
Traditionally, surveys are used by brands to shape and improve CX. But for understanding the deep context of an organization's CX – to measure CX performance and identify and act on CX opportunities – surveys can't be the only tool. They are limited to only a small subset who are not connected to the time, location, or exact moment of the experience.
The typical CX survey samples only 7% of a company's customers.
Also, surveys done for after-the-fact assessments of sentiment can only help brands seize opportunities for tomorrow's customers. What brands need to do is delight today's customer by creating an amazing first impression.
Businesses have access to a wide-ranging data set – internal data on customer interactions (both digital and analog), transactions, and profiles, purchase behaviors and preferences, and digital behaviors, including social-media activity that can be used to predict both satisfaction and the likelihood that a customer will remain loyal.
So how can CX leaders make use of the data on offer and draw valuable insights that can guide them to improve CX? According to McKinsey, the following approach, which has three key elements, works well.
Customer-level data lake
First, the company gathers customer, financial, and operational data – both aggregate data and data on individual customers. The company processes these data and stores them in a cloud-based platform. A comprehensive and connected data set allows the organization to map and track customer behavior across interactions, transactions, and operations.
The data lake serves as the foundation for developing an understanding of CX. The platform should be reliable throughout the organization, with clear and consistent mapping across all data sources and unique identifiers for customers, product lines, and other critical business input.
Predictive customer scores
Using ML algorithms, organisations can develop analytics to understand and track what is influencing customer satisfaction and business performance and to detect specific events in customer journeys. The algorithms generate predictive scores for each customer based on journey features, allowing the company to predict individual customer satisfaction and value outcomes such as revenue, loyalty, and cost to serve.
Action and insight engine
Information, insights, and suggestions are shared with a broad set of employees and tools such as customer-relationship-management platforms through an API layer. For example, agents can receive alerts and notifications about the actions they should take to personalize CX and improve CX outcomes. A robust notification platform allows organizations to address issues in real time and transform the CX operations.
Predictive CX platforms help businesses not only to measure and manage their CX performance efficiently but provide insights to CX leaders to create an accurate view of the factors that are propelling CX and business performance. This, in turn, becomes the foundation to link CX to value and build clear business cases for CX improvement.
Digital customer service interactions have been increasing exponentially since the pandemic started. And consumers have grown to like these digital channels and will continue using them moving forward. So to provide a holistic CX, it should be predictive and precise, and companies that start building the capabilities, talent, and organizational structure to provide it will do better.
If you liked reading this, you might like our other stories
CX Connect 2022 to Cover Speech Technologies
SXSW Returns with In-person Conference in Austin