For greater business success, brands are looking toward the marketing leaders in the UK. Here are our top picks.
The power continues to reside with customers, but the strategy game is always in the hands of the marketers. According to a UK survey, 46% of consumers find "brands could do more to improve" and 10% reported they are "disappointed with how brands have responded."
While the global marketing technology industry is valued at over $300 billion today, the UK is looking to improve numbers by no longer relying on traditional marketing methods. Charging towards the need for precision marketing and understanding the science of behavioral economics, UK brands are turning to their marketing leaders to surpass customer expectations and build revenue.
Here are our top 20  leaders representing marketing leadership as they chart new courses into the future.
Aimee Sieczko
With a wide range of experience across the PR and marketing sphere, including strategic digital marketing, storytelling and complex project management, Aimee Sieczko is currently the Marketing and Communications Manager at Hilton for over four years. Prior to this, she was the digital marketing manager at Grace Hotels, and before that, Sieczko worked at Hilton s as a senior PR and marketing executive.
Anne-Marie McConnon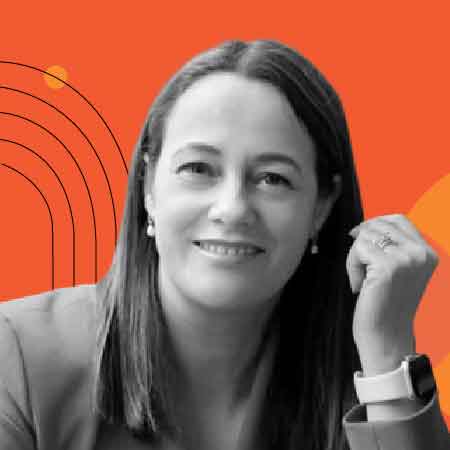 With over 15 years of experience, Anne-Marie McConnon is the Global Chief Marketing and Client Experience Officer at BNY Mellon Investment Management EMEA. She has also worked in other asset management companies, such as M&G Investments, Friends Ivory and Sime (now F&C), Barclays and Scottish Equitable. In 2015, she was awarded Investment Week's Marketer of the Year.
Azlan Raj
Azlan Raj is the CMO EMEA, CXM Service Line at Dentsu International and CMO – EMEA at Merkle. He is also a member of Forbes Communications Council and the co-author of the bestseller Shift: Transform Motion into Progress in Business. Previously, he worked at Accenture Interactive as the head of digital marketing EALA and at SapientNitro as a senior manager. Raj pursued his education at the University of West London.  
Becky Moffat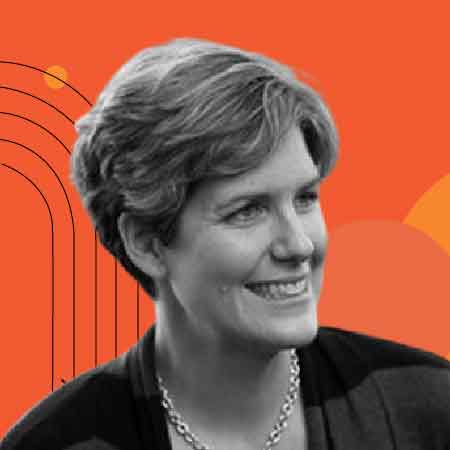 With over 20 years of experience, Becky Moffat is currently the Head of Marketing for HSBC UK. Before she joined HSBC, Moffat was the head of digital experience at Boots UK; director of digital engagement and experience at Barclaycard; and head of retail eCommerce and digital marketing at Abey. She pursued Economics and Business Management at Newcastle University.
Benjamin Braun
With over 18 years of marketing and sales experience, Benjamin Braun is the CMO Europe at Samsung Electronics. Previously, he worked at Audi UK as a marketing and digital director for three years, and at comparethemarket.com as the customer experience and digital associate director. He was recognized in the Power 100 list issued by Campaign Magazine in 2000. Braun pursued his education at Stockholm University.
Caroline Mills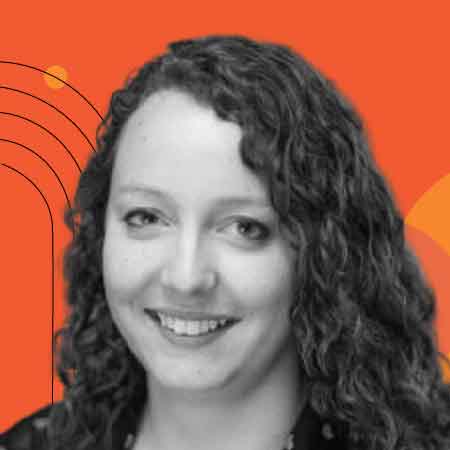 Caroline Mills has been working at Coldwell Banker Richard Ellis (CBRE) for over nine years, where she is currently the Head of Marketing. Mills works exclusively for property companies. Previously, Caroline was the Head of Marketing at EA Shaw. She started her career at industrial specialist Fuller Peiser and was instrumental in their rebrand to BNP Paribas Real Estate. Mills pursued her education at Durham University.
Gwyn Jones
It'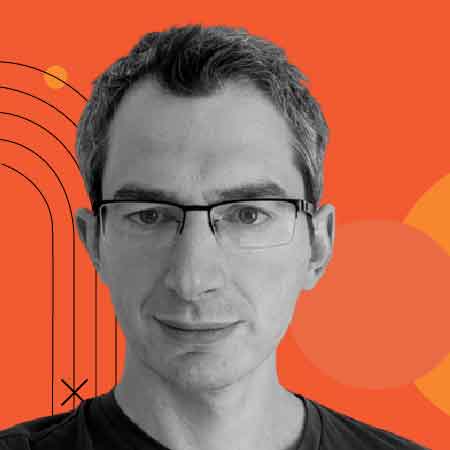 s been over 18 years for  Gwyn Jones at Roche. He started as a territory sales representative for two years and is currently the Head of Marketing UK, managing a team of 35 marketers. Jones pursued his education at the University of Birmingham and studied Strategic Marketing Leadership at Henley Business School. He is also a Professional Scrum Master.
Laura Golder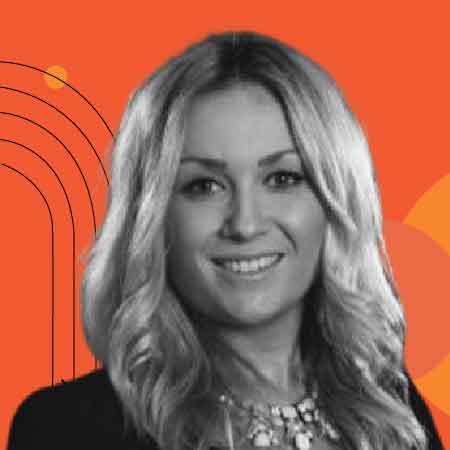 Laura Golder has been working at Marriott International for over eight years, where she is currently the Director of Segment Marketing, UK. She is responsible for the cluster marketing for 55 UK luxury, upper upscale hotels in the UK, including JW Marriott Hotels, Renaissance Hotels, and Courtyard Hotels. Prior to this, Golder worked as a senior account manager at Latitude Agency. She pursued her education at Ravensbourne University London.
Leah Anathan
A marketing leader with comprehensive experience in software marketing, Leah Anathan is the CMO at Mews Systems. Previously, she was the CMO at Qubit and PrestaShop. She has also worked at Emailvision as a corporate marketing director and at BMC Software as the EMEA Marketing Manager, Southern Europe. Anathan pursued her education at Wheaton College, Massachusetts. 
Louise Russell
With over seven years of experience in the hospitality industry, Louise Russell is the Director of Sales and Marketing at Holiday Inn Gatwick Worth and Holiday Inn Express Slough. Russell had started her career with NatWest Bank as an area sales manager and then as an area quality manager, where she was responsible for 23 retail banking branches in Sussex and Hampshire. She has a Hospitality Event Management degree.
Mark Given
With 22 years of experience within the FMCG and retail sectors, Mark Given is currently the CMO at Sainsbury's. He is responsible for the Nectar loyalty business and corporate responsibility, and sustainability. Previously, he worked at Heineken UK as the brand director of mainstream Beer and at Procter & Gamble as brand director Feminine Care UK Division. Given pursued his education at London Business School and the University of Strathclyde.
Olof Schybergson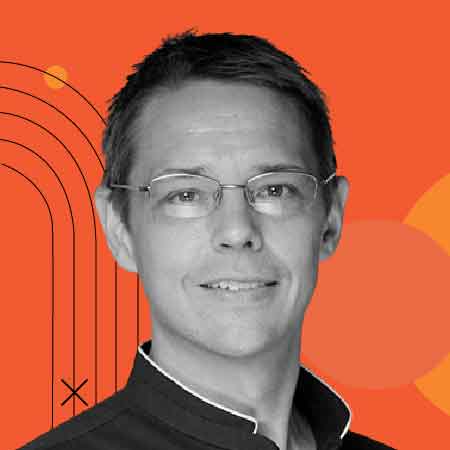 Olof Schybergson is the Chief Experience Officer at Accenture Interactive. Prior to which he led Fjord, a pioneering global design team, for almost 20 years, having co-founded it in 2001. He has been a part of Accenture's Global Leadership Council since 2018. He has also worked at Razorfish as a creative director. A Wall Street Journal, Fast Company and Fortune contributor, Schybergson pursued his education at De Montfort University.
Rachel Eyre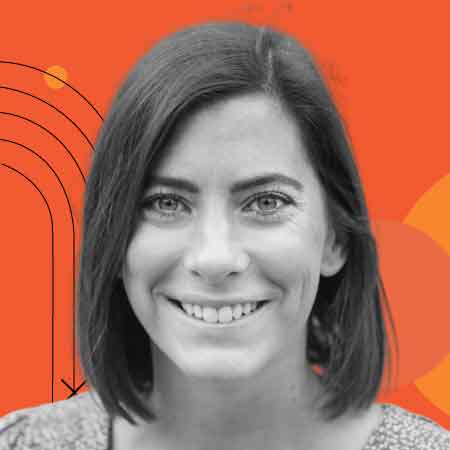 Rachel Eyre is the Chief Customer and Marketing Officer at Morrisons. Previously, she worked at Sainsbury's as the group head of brand communications and creative and at Barclays for over five years as the chief of staff, director of brand, reputation and marketing. She pursued her education at the University of Cambridge and did her MBA at Imperial College Business School.
Robert Man
With over 15 years of experience in the marketing industry, Robert Man is currently the Group Head of Marketing at Knight Frank. Previously, he worked as the CMO of Newton Europe Limited and a major part of his marketing career, over eight years, has been with PA Consulting Group. He pursued a PG diploma in marketing at the Chartered Institute of Marketing and his bachelor's from London Metropolitan University.
Sharron Lloyd
With over 30 years of experience in marketing strategies and value proposition across the B2B industry, Sharon Lloyd has worked at DHL Supply Chain for over ten years. She is currently the Marketing Director, and prior to this, she was the marketing manager at DHL Express Same Day. She worked at Keane for over 13 years as the marketing manager. Lloyd pursued her education at Light Hall. 
Simon Edward
Chartered marketer and fellow of the Chartered Institute of Marketing (FCIM), Simon Edward has worked with IBM for over 25 years, with brief stints in other companies. Currently, he is the Vice President, CMO and Client Experience Leader at IBM UK and Ireland. He is also an Advisory Board member at HotTopics.ht and a board member at South Bank BID. Edward pursued his education at Hatfield Polytechnic.   
Stephen Vowles
Stephen Vowles is the CMO at Barclays UK. Previously, he donned the roles of marketing director at Argos, director of customer experience at Ladbrokes PLC, and customer marketing director at Sainsbury's supermarkets. He worked at Ahold US for over six years, where his last position was senior vice president, marketing. Vowles pursued his education at the University of Oxford. 
Tamara Rogers
Tamara Rogers is the CMO at GSK Consumer Healthcare, where she oversees the development of marketing strategies, strategic portfolio management, product development and branding. A major part of her marketing career, over 22 years, has been with Unilever, where she was EVP Personal Care. She pursued her education at The University of Edinburgh.
Tom Stevens
Tom Stevens started his career at British Airways on the graduate scheme in 2011 and has worked in different roles across the organization, as well as in its parent company IAG, where he was the director of Procurement – Aer Lingus, and across the sister airlines. Stevens is currently the Director of Brand and Customer Experience at British Airways. He pursued his education at King's College London.
Umberto Schioppa
Umberto Schioppa is the Director of Sales and Marketing at The Ritz London. He has been a part of the Ritz Group for over 15 years. Schioppa was the Director of Sales at The Leading Hotels of the World, a marketing organization, representing more than 400 hotels in over 80 countries. He was the front office manager at The Berkeley Hotel for over six years. He pursued his education at Istituto Tecnico Alberghiero.
If you liked reading this, you might like our other stories
Ready For Experiences Beyond Travel?
How Smart Is Your Contact Center?