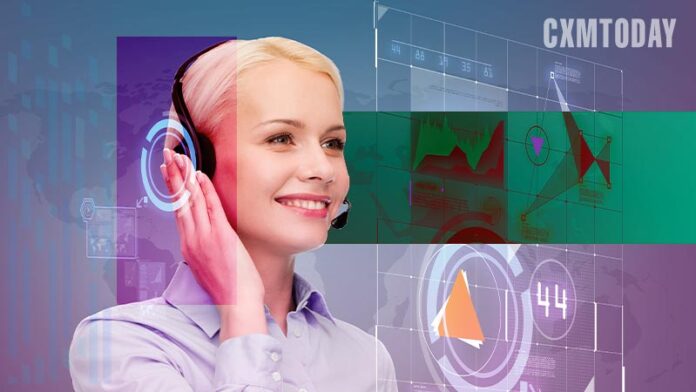 A contact center that can operate swiftly and accurately offers amazing customer experiences – key to being a sustainable player in the market
The way businesses interact with the customers holds the key to their future growth trajectory and long-term viability. COVID-19 has transformed customer experience (CX) in more ways than one could have ever predicted. Businesses have prioritized updates to their client engagement strategy to keep pace with the transformation.
This is where contact centers come into play. American research and consulting firm Gartner comes out with a yearly Magic Quadrant for Contact Center as a Service (CCaaS), and big tech firms, including AWS, flaunts its observations, which itself justifies how contact centers remain a critical aspect of the approach to enhance CX. However, as customer expectations are at all-time highs, the traditional contact centers have lost their edge to cater to the present needs. 
Challenges at hand
At least 63% of the consumers believe that the companies need to improve their abilities to listen to their feedback. Until now, the multi-channel approach was dominating the scene, which fails to sense the nerve of customers across various channels and thus lacks a holistic approach. This brings us to the first challenge of poor customer satisfaction that threatens annual revenue of $4.7 trillion globally. Contact centers are unable to quickly and effectively resolve client issues. This causes long-term discontent and frequently prompts clients to seek out more responsive competitors.
To give a better customer experience, executives make call volume reduction a core strategic aim – yet another challenge. Enterprises are driven by a desire to decrease costs through operational efficiencies. 57% of CEOs believe that call reduction should be their top objective. With among customer-service leaders digital transformation taking place rapidly, the urge to stay relevant demands good financial resources to accommodate deep-tech solutions into the functioning of contact centers. They frequently lose money as a result of excessive staffing expenditures. As a result, senior executives sometimes see contact centers as a high-cost drain on revenues and earnings, thus calling for cost-effective solutions.
Towards smart contact centers
Companies are focusing more on making their contact centers smarter with the future in mind. To that end, two major changes are taking shape towards the contact center of the future, 
First, there is a clear transition from multi-channel contact centers to omnichannel contact centers, in which channels are more interconnected, customer support is more consistent, and user information is effortlessly moved from channel to channel.

Second, emerging technologies such as artificial intelligence, machine learning, the Internet of Things, cloud-based contact centers, and Robotic Process Automation (RPA) have accelerated. 
Automation to rescue
To begin with, one of the effective automation strategies today is the drive towards omnichannel. Customer interactions from various communication channels, including email, voice, social media, app, and website, should be consolidated into a single contextual dialogue. 
Further, instead of using basic bots, an efficient contact center automation strategy should use advanced Virtual Customer Assistants (VCAs) powered by associated functionalities such as NLP, CUI, semantic, and deep learning techniques. They can handle inbound inquiries that would otherwise be sent to a human agent, allowing contact center agents to communicate with customers more personalized across all channels. Hence, providing a more remarkable customer experience and cost savings. California-based Yellow.ai VCA's can be a good fit for the industries.
When integrated, AI technologies such as NLP engines can automate operations that are time-consuming and frequently costly to complete manually. In addition to being active 24 hours a day, AI is more accurate at tightly defined activities, allowing human agents to transfer to work that requires a more human touch. 
Unlike AI, RPA does not focus on tasks that need cognition and dynamism. RPA is a form of rules-based software and fits in well for contact centers with a high volume of repetitive processes. It unburdens human resources from time-consuming, repetitive tasks, reducing call volume and enhancing CX. Adding on, cloud-based contact centers are a new phenomenon gaining space, offering several benefits over the traditional ones. It allows for remote access to clients' data, monitoring entire systems through secured web browsers, enables customized services for customers, and is cost-effective with the 'pay as you use' principle. Cloud-based software company Salesforce remains one of the key players here. 
Conclusion
Automation is the perfect blend of human emotion and empathy, along with the speed and accuracy of technological tools. The end result is a contact center that can operate swiftly and accurately, allowing for amazing customer experiences that were previously unattainable.