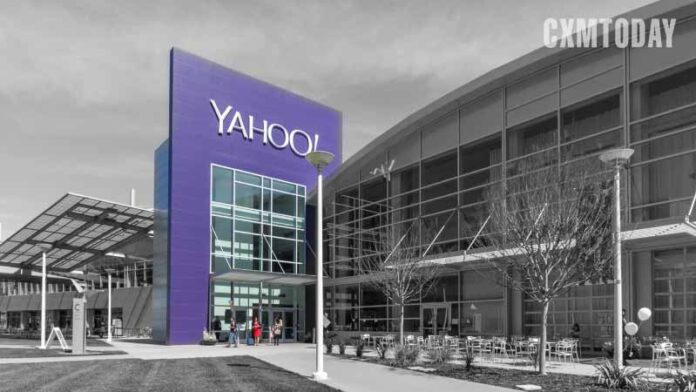 Yahoo, the global media and technology company, has announced an APAC-wide partnership with Near, one of the largest sources of privacy-led intelligence on people, places and products.
This alliance brings together the strengths of Near's location intelligence data with Yahoo's omnichannel demand-side platform (DSP) and suite of identity solutions for cookie-less advertising.
As per the tech company, this partnership builds on the year-long alliance between Yahoo and Near in Australia and New Zealand (ANZ), which delivered strong results for Yahoo's clients in that region. It will integrate Near's privacy-by-design data set of people's behavior in the real world and its AI solutions into Yahoo's DSP, complementing Yahoo's suite of identity solutions — Yahoo ConnectID and Next-Gen Solutions.
Yahoo's APAC partnership with Near will bring a unified view to bridge the gap in online and offline targeting, attribution and measurement, solving a key pain point for marketers. Brands can now measure all digital marketing delivered via Yahoo's ad platforms, regardless of the channel or creative, against online engagement or store traffic, within the same campaign. This benefit will be critical for advertisers to identify incremental audiences and craft the right channel mix as they connect the dots in omnichannel audience activation and campaigns.
"Our partnership with Near has been pivotal in driving the success of the Yahoo DSP in ANZ, particularly for emerging channels such as Digital Out of Home and immersive experiences with Augmented Reality, enabling effective targeting, measurement and attribution of consumers across all channels. The benefits of Yahoo's omnichannel DSP and our direct consumer relationship with nearly 900 million people globally, combined with Near's rich insights and actionable intelligence, can now empower advertisers across the wider APAC region to steer the success of omnichannel campaigns," said Dan Richardson, Head of Data ANZ at Yahoo.
A series of campaigns across ANZ leveraged Near's data through the Yahoo DSP to report performance uplifts through precise targeting and retargeting across channels, with accurate campaign measurement, attribution and a complete offline-online view of audiences.
Big W's 'Toy Mania' AR omnichannel campaign captured a 48% uplift in in-store visits and a 16% lift in add-to-cart conversions from users exposed to the campaign's ads.
Westfield New Zealand's in-store campaign also saw a 22% uplift in mall visitations from exposed users.
"We are excited to expand our partnership with Yahoo to help advertisers across APAC harness the power of privacy-led data intelligence to optimize their omnichannel campaigns. Early successes have shown that the combination of Near's real-world signals, Yahoo's first-party data and omnichannel DSP give advertisers the leverage and actionable insights they need to make better decisions to drive impactful omnichannel campaigns," said Shobhit Shukla, Co-Founder, Near.
The location-based targeting and measurement solutions and Near's data set are now available for activation in the Yahoo DSP across APAC, including Singapore, Hong Kong, Japan and India.