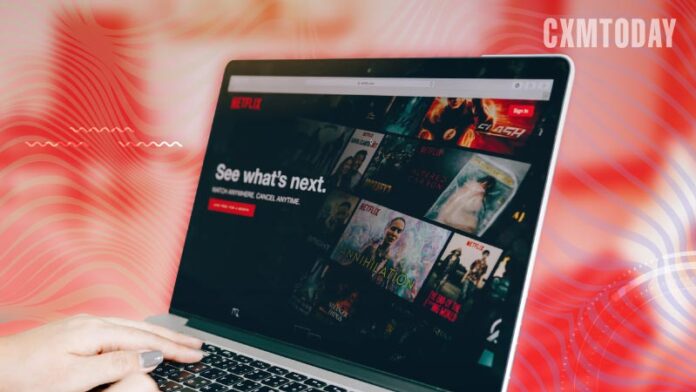 As Netflix looks to regain lost revenue, co-CEO Reed Hastings announced that it was "open" to offering lower-priced tiers with ads
It seems the subscription streaming service has reached a point of never say never. After years of resisting advertisements, Netflix is now considering cheaper subscription plans supported by ad revenue. In an earnings call, Netflix COO Greg Peters announced that advertising "is an exciting opportunity for us".
This follows recent news where the company revealed that it had lost 200,000 net subscribers from its platform for the first time in a decade. According to the report, the company reported that 600,000 terminations in the US and Canada resulted from Netflix raising its prices for the second time in 18 months. Further losses stemmed from pulling its service from Russia, losing 700,000 subscribers. The growth in Japan and India partially offset the cancellations, still boasting a global subscriber base of around 220 million.
Leaders at Netflix have been public about wanting to avoid the complexity of advertising for a while now. However, the slump in subscriber numbers seems to come after the pandemic-induced surge. Reed Hastings, co-CEO of Netflix put it aptly in the earnings call when he said, "I am a bigger fan of consumer choice. And allowing consumers who would like to have a lower price, and are advertising-tolerant, get what they want, makes a lot of sense."
Marketers must be excited at the prospect of Netflix turning towards an ad-supported model, much like Disney and HBO. More news is still awaited about the details of the plan that will be introduced, which Hastings said would take a couple of years to phase out and add material volume.
The Hulu model
If one were to harbour a guess, the Hulu subscription offers users options to fit a variety of budgets and entertainment needs. The company promises users that there are no hidden costs, long-term commitments, or cancellation fees, and users may switch plans and add services at any time. It is able to cut costs considerably using this tactic. Its most basic plan costs  $6.99/month (or $69.99/year) and gives users access to its ad-supported streaming library. In comparison, Hulu's no-ads plan costs $12.99/month for the same shows and movies without the ad breaks.
It's worthwhile to note that Hulu reported $2.1 billion in ad revenue for the year that ended in September 2021, per a new report by Kantar. Its closest competitor was ViacomCBS' Paramount+ with $822 million, followed by NBCUniversal's Peacock with $279 million, and Tubi (owned by Fox Corp.) with $250 million.
What it means for marketers
Netflix is a poster child for the success of the subscription business model. In the last couple of years, enterprises across retail, aviation, entertainment and home maintenance have taken to adopting the same model. The news from Netflix highlights the possible cons as avoidant sign-up behaviour requires more commitment from the consumer than a one-time purchase. Still, the pros outweigh the cons.
One of the key benefits is that it offers companies a more predictable income and higher customer loyalty. In addition, subscription business model metrics simplifies the process for both the consumer and the customer. The customer knows the expenses and can budget for the same. In response, brands are able to deliver greater customization based on the history of the individual and the cohorts they belong to. In the case of Netflix, discovery for shows via personalized suggestions are a clear winner when it comes to delivering amazing customer experience.
Imagine the potential for your brands when it comes to leveraging the insights Netflix has via first-party data from users. It's nothing short of a social network offering marketers the chance to target campaigns based on cliques, conversations and hard-wired habits. Netflix is in a sweet spot, sitting on data, a beloved brand when it comes to users and in control of their undivided attention.
Are you still watching?
If you liked reading this, you might like our other stories
How Digital Transformation Fails
A Window On The Virtual World