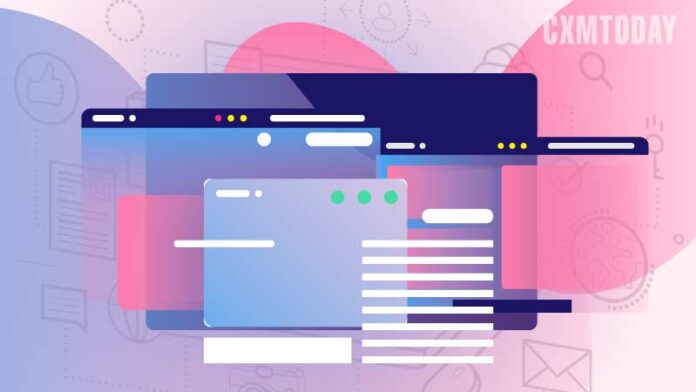 Meta, Microsoft and Alphabet cited the advertising market is facing turbulence due to the economic slowdown, but Amazon finished second runner-up next to Google and Facebook in growing ad revenue share in the second quarter of 2022 from the prior year period.
A few days ago, Amazon declared its Q2, 2022 results with solid forward guidance showing its resilience against the macro headwinds. Amazon estimated 13-17% growth in its ad revenue in the third quarter Despite global events, the ecommerce giant has successfully kept its pattern unchanged. It, yet again, left behind its competitors and reported $8.76 billion of ad revenue with 18% growth Y-O-Y in ad revenue in Q2, 2022 and bagged 10% of the total global ad revenue share. Meta, Microsoft and Alphabet were left behind in the race to increase their ad share, but Amazon finished second runner-up next to Google and Facebook in growing ad revenue share in the second quarter of 2022 from the prior year. 
Closer Look At Amazon's Competitors
As second-quarter results are out, Meta and Snap told their investors that the advertising market is facing turbulence due to the economic slowdown. Conversely, through its online ad division, Amazon continued to get brands to pay big bucks to promote their products on the website and app. In 2021, Amazon claimed 14.6% of the US digital ad market, third to Google at 26.4% and Facebook at 24.1%
In the second quarter, Facebook's digital ad revenue dropped by 1.5%, while Twitter and Pinterest were slightly better positioned with 2% and 9% growth. Interestingly, Amazon's archrival Google too is trailing behind with just a 12% jump in revenue y-o-y as against the 18% growth announced by Amazon. With Apple changing iOS privacy settings in April 2021, making it harder for advertisers to track users, Amazon separate silo permitted advertisers to directly build campaigns. 
Andy Jassy effect
Amazon's march up continues under its new CEO, Andy Jassy. The brand is ahead of strategizing to attract more dollars from TV ads, placing ads in real-time whole foods stores. This placement has influenced Walmart, Instacart, Walgreen and other retailer brands to build their retail media platforms. The company is also channelling digital advertising growth in audio and video sales advertisements. Amazon seems to go in all-out mode, and this aggressive stance has helped Amazon win P&G with a new sales structure and help from AWS.
Recently, Andy Jassy, Amazon CEO, said, "We're also seeing revenue accelerate as we continue to make Prime even better for members, both investing in faster shipping speeds, and adding unique benefits such as free delivery from Grubhub for a year, exclusive access to NFL Thursday Night Football games starting 15 September, and releasing the highly anticipated series The Lord of the Rings: The Rings of Power on 2 September."
Apart from these initiatives for prime members, the brand focuses more on local advertising denting the supremacy of two more prominent brands, namely Google and Facebook. In addition, Amazon will be spending $1.1 billion exclusively on sports content in 2022.
Vying for more share in the advertisement pie
In the second quarter of 2022, Amazon and Apple reported positive results despite decades-high inflation, rising interest rates and other macroeconomic factors. Other competitors, including Meta, Microsoft and Alphabet, posted negative results. Amazon's Q2 result shows the positive outcome of growing demand for Amazon's ad services. These results are in tandem with Q4,2021 results that showed how Amazon's extensive trove of first-party data on consumer behavior and journeys is working their magnetic charm on retailers. Amazon's consistent growth in its ad market share shows that it is successful in luring advertisers as traffic on its ecommerce site continues to grow. Add-on services like Prime Video and Amazon Music serve as new distribution channels for Amazon to capitalize on growth opportunities ahead within the digital advertising sector.
The upcoming Prime Day and holiday season sales will help strengthen the brand by helping it claim a sizable share of the limited ad dollars this year.
Investment in tech
Amazon invested heavily to improve its tracking technology for advertisers. AWS and Amazon Ads launched Amazon Marketing Cloud (AMC) Insights on AWS. This new solution helps advertisers and agencies to easily use AWS services when running Amazon Ads campaigns to analyze and generate reporting from the Amazon Marketing Cloud API. It reduces their development time from weeks to hours. With a few clicks, AMC users can monitor ongoing ad campaign performance across reach, frequency, geography, audience, and device type to better understand how to maximize ad spend.
Similarly, Amazon Ads launched Amazon Marketing Stream (Beta). This product automatically delivers hourly sponsored product campaign metrics to advertisers or agencies through the Amazon Ads API. This Stream provides near real-time performance insights to enable more effective campaign optimization and gives more agility in responding to campaign changes and increased operational efficiency to help drive business growth for advertisers.
History
In 2019, Amazon's global ad market share stood at 3.8%. In 2020, it slowly rose to  5.2%. Following privacy policy changes by Apple, Amazon remained unfazed. It owns sales data, making it a sought-after platform for targeted ads, and attracting companies to advertise on this platform.
Conclusion
With Amazon striving to serve advertisers better, its competitors are continually upping their ante. Pinterest has devised a strategy boosting direct sales through ads and recently appointed ex-Google commerce lead Bill Ready as its new CEO. Ready succeeded Pinterest co-founder Ben Silbermann. Facebook posted a drop in its ad revenue y-o-y, but its parent company Meta brought in a lot of cash. The social media giant has still not fallen from the grace of advertisers. The bigger question remains if consumers will shy away from spending. If it happens then, perhaps Amazon will continue to cut a bigger piece of the global ad revenue pie in a market where few dollars are spent.