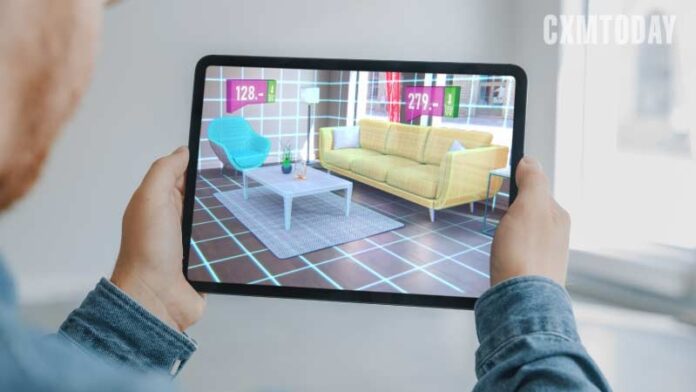 According to recent research from Snap, 92% of Gen Z consumers want to use augmented reality (AR) tools for ecommerce.
But with new options vying for consumer mindshare and adoption (e.g., virtual storefronts, NFTs, and wearables, to name a few), retailers are challenged when it comes to prioritizing where and how much to invest. They must meet their customers where they are while prioritizing technologies and experiences that ultimately drive revenue.
New consumer research suggests immersive tools that solve long-standing online shopping challenges are more likely to sway shoppers, even technologically adventurous younger consumers. As new options emerge, retailers should evaluate their digital strategies by making shopping easier and more interactive to turn buzz into sales.
Online Shopping is Booming … But Core Concerns Linger
Online shopping is stronger than ever, according to a recent survey from augmented commerce provider Vertebrae, a subsidiary of Snap Inc. Three-quarters of survey respondents report shopping on their phones or computers at least weekly – on a par with 2020, during the height of the pandemic lockdowns. A significant portion of millennials and Gen Z consumers shop online even more frequently, with 40% browsing and buying goods online or multiple times daily.
Despite this near-constant activity, younger consumers still hesitate over whether products they encounter online will match expectations. When asked what challenges they face when shopping online, the top survey responses, each expressed by six in 10 millennial and Gen Z shoppers, were "I don't know if items will fit" and "I don't know if items will arrive looking as expected."
This refrain is all too familiar to e-commerce sellers. With conversion rates hovering persistently below 10% – and still lower for mobile shopping – the struggle to earn trust is as old as e-commerce.
Immersive Features Help Banish Doubts
While there are long-standing reasons shoppers are reluctant to buy online, they're willing to embrace new technology to overcome their hesitation. Specifically, AR has risen in awareness and usage within the shopping environment, making a difference.
AR superimposes virtual images or information on a user's view of the real world to create a blended digital/physical experience, and shoppers are more familiar with the concept than ever. More than seven in 10 survey respondents are aware of AR, including 80% of millennials and Gen Z respondents.
These younger consumers are especially willing to try AR tools while shopping online, with 43% saying they had done so — 20% points higher than consumers 45 and older. Similarly, younger shoppers outpace those 45 and older when it comes to using AR to virtually try on items such as glasses, shoes, or clothes. Thirty-seven percent of Gen Z and millennial shoppers have done so, compared with 20% of those 45 and up.
AR shopping tools have a markedly positive impact on those who use them. More than four in 10 younger shoppers say AR helps communicate whether items will be the right size, shape, or fit, while 34% say AR makes them better informed about the products they're considering. As a result, 39% of Gen Z and millennial AR users say the tools increase their likelihood of purchase.
Follow AR Best Practices to Boost Effectiveness
To ensure that immersive experiences meet consumer expectations, retailers and brands should:
Use AR in categories where it matters.

To prioritize investments in AR, sellers should first offer tools in categories where fit is an important consideration. Furniture and home decor top the list of product categories, with 41% and 34% of millennial and Gen Z AR shoppers saying they had placed those products virtually in their real-life environments. Meanwhile, clothing, shoes and accessories are gaining fast, with the usage of AR to virtually try apparel jumping 20% points in just one year.



Make it easy.

Retailers should test and re-test their implementations to ensure tools are seamlessly integrated and error-free. Nearly a third of those who haven't tried AR for shopping want easier access from the product detail page, while 15 percent seek access from search results and 25% want better instructions.

Make it shareable.

AR shopping can bring fun to online shopping experiences — an important benefit for those who have tried it. Nearly four in 10 millennials and Gen Z AR users (38%) find the tools fun and engaging, while 20% have shared screen shots of their AR shopping experiences. Social sharing is especially important for Gen Z and millennials: More than half of under-45 consumers, 55%, prefer to access AR via TikTok, Snapchat, Instagram, or Facebook, compared with 32% of those 45 and older.
As digital natives' spending power grows, so do expectations for new online experiences that make buying easier. AR tools, which enjoy wider consumer awareness, can address fundamental product questions and boost brand engagement, ultimately driving purchases not just among young shoppers but across generations. By bringing AR into the purchase process and making it easier to use and share, brands will surprise and delight consumers of all ages — and future-proof their commerce business for years to come.