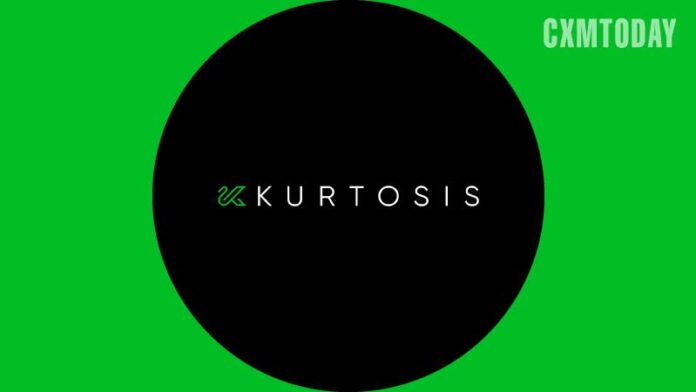 Kurtosis, an end-to-end developer tool system for distributed crypto apps, announced that it has raised $20 million to continue to scale up Web3 and blockchain app development and testing.
The Series A round was led by Coatue, with participation from Coinbase Ventures, Crosstimbers Ventures, the Chainsmokers' Mantis VC, and angel investor Olivier Pomel, who is the chief executive of Datadog, among others.
Former Palantir engineering leads Galen Marchetti and Kevin Today founded Kurtosis in 2020 with a single mission in mind: to deliver a best-in-class tooling environment for Web3 developers to construct and test peer-to-peer distributed apps in a manner similar to traditional centralized services.
With the platform, developers have access to a powerful end-to-end testing and development environment where they can create decentralized applications and manipulate the environment during execution. This means that they can generate their apps and then change their parameters on the fly, producing any manner of different challenges for them to overcome to debug them.
"Distributed systems are hard to develop today, and a lot of the problems come from managing the many different types of environments that teams need across the development cycle," said Marchetti. "As engineers, we spend a lot of time on repetitive work configuring and manipulating environments for development and testing."
One big project using Kurtosis for its development and testing is the Ethereum core team, which is using the platform to prepare for "The Merge." This upcoming event is one of the biggest network upgrades in the crypto industry where the Ethereum blockchain will shift from a proof-of-work consensus protocol, where computation power determines validation of the next block, to proof-of-stake, where token owners who "lock up" their currency help validate blocks.
Kurtosis is also used by Ava Labs for the Avalanche blockchain and NEAR for dapp development and testing.
The need for increased testing support before deployment in the crypto and Web3 industry has never been more profound. During the first four days of this month alone, there have already been two major exploits that led to more than $200 million in lost funds. These exploits included a code vulnerability in the Nomad token bridge and a code issue affecting Solana-based wallets.
This latest fundraise brings the total funding of the company to $22.5 million following a $2.5 million seed round funding in August 2020.
The company said that it will use the funds to continue to expand its product and invest in its long-term vision of providing for the next generation of software development. Kevin Today also said the startup intends to work with clients on microservice-based distributed systems as well.
"While we started with customers and use cases in the web3 space, our product is built to orchestrate and manipulate environments for any distributed system," said Today. "There's so much potential in changing how teams interact with powerful, lower-level tooling like Kubernetes."