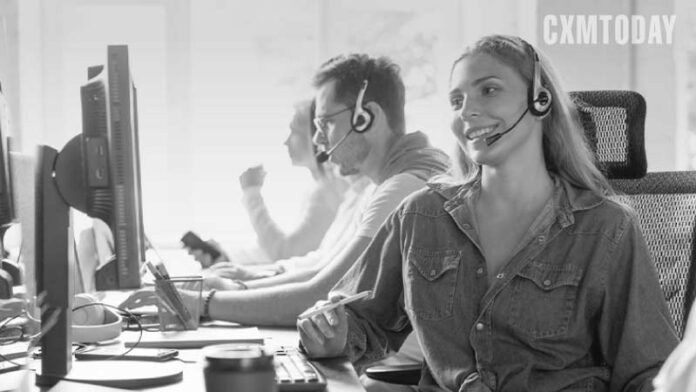 Partnership Leverages Platform-to-Platform Approach with the Powerful Combination of Verint Customer Engagement Platform and Zoom Contact Center
Verint, the customer engagement company, and Zoom Video Communications, Inc. announced an expanded partnership to help organizations deliver exceptional customer experiences across the enterprise through the additional integration of the Verint Customer Engagement Platform with Zoom Contact Center.
Verint and Zoom have a shared vision for the future of customer experience by helping organizations close the Engagement Capacity Gap, the chasm between what organizations need to do to meet rising customer expectations and the resources they have to do it. Verint Data Management solutions are integrated with Zoom Phone and Zoom Meetings to help businesses capture, archive, analyze, ensure compliance, and retrieve interactions. The expanded partnership complements this platform-to-platform approach by connecting the Verint Platform to Zoom's rich Contact Center APIs to deliver workforce engagement.
"Verint and Zoom have a shared goal to help businesses deliver better customer and employee engagement," says Oded Gal, chief product officer at Zoom. "Zoom Contact Center helps businesses deliver prompt, accurate, and highly personalized responses to their customers on the trusted Zoom platform. With the Verint Platform, enterprises can improve employee experience and performance in the contact center, back-office and branch teams."
Zoom Contact Center is an omnichannel contact center solution optimized for video and intentionally supports a robust suite of channels, such as voice, web chat, SMS, and video. The solution combines unified communications and contact center capabilities into one experience with the ease and simplicity of the Zoom platform. Designed to increase productivity, Zoom customers who use Zoom Team Chat, Zoom Meetings and/or Zoom Phone will find the agent and supervisor experience familiar, as they all reside within the same Zoom application. This combination streamlines communication and fosters more efficient collaboration between back-office experts and contact center staff to augment the customer experience.
"We continue to build on our long-standing partnership with Zoom. This partnership is unique because our platform works with Zoom's collaboration and unified communications solutions. Now, it will work with Zoom Contact Center, allowing organizations to choose a seamless solution for all their enterprise needs," says Verint's Jaime Meritt, chief product officer. "As Zoom continues to expand its capabilities in these areas, Verint aims to remain in lockstep with them and enable our mutual customers to leverage the power of both the Zoom and Verint platforms."