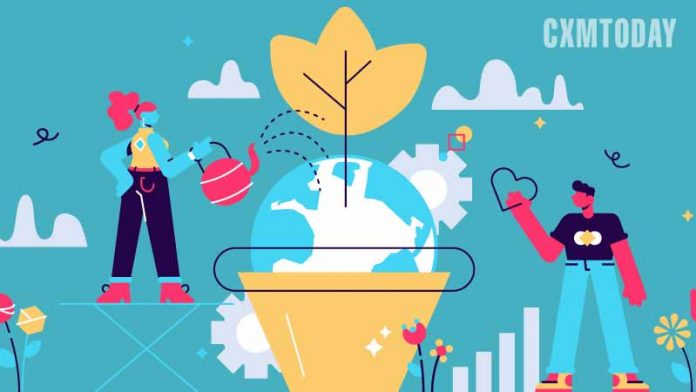 Consider a world in which everything you do has a beneficial impact. What if every time a coffee shop sold a cup of coffee, someone in need received life-saving water, or if every book an author sold resulted in the planting of a sapling, or if every time you used Zoom, a child in need received life-changing education.
The past two years have seen a significant rise in the number of businesses that emphasize on social impact as a key value. Experts peg it as a social change triggered by the long periods spent in lockdown, which led to people reevaluating life's priorities.
Consumers like to purchase from firms that make a difference, you've probably heard consumers saying this.
Generation Z is a socially conscious generation that affects their shopping habits and job preferences. Millennials and Gen Zs worldwide are committed to holding themselves and others responsible for society's most important challenges, according to Deloitte's 2021 Millennial and Gen Z Survey.
While corporate social responsibility (CSR) has become a basic parameter for firms and for-profit organizations during the last decade, social impact wasn't the main purpose of a for-profit business until a few years ago. People are becoming more aware of the growing number of social impact firms.
It comes to purpose, nobody does it better than Patagonia. They once ran a famous New York Times ad urging people not to buy their coats. They've also launched a new website where customers can purchase and sell second hand Patagonia gear. Their words are so gloomy and honest that they seemed to be a risky move for any business looking to generate money. They bend towards purpose when balancing profit and purpose. Throughout the years, the outdoor wear brand has stayed true to its goal statement of being in business to preserve the world and has built a cult-like following and community in the process. It's worth a billion dollars right now. Their core values revolve around sustainability and nature.
Brand Differentiation
According to a Deloitte report, which studied the impact of CSR beyond enterprise performance, consumer purchase decisions have been found to be influenced by social purpose, allowing enterprises to charge a higher price, resulting in more income.
Social impact and corporate purpose drive business value by enhancing consumer identification with brands as an expression of their values, which can affect consumers' purchase choices, their loyalty, and the costs they are willing to pay.
The influence of social media on brand reputation is enormous. According to RepTrak Company, Good "citizenship" and "governance" qualities account for roughly 30 per cent of business reputation more than any other element beside products and services.
According to Nielsen, two out of every three customers are willing to spend extra for sustainable brands, and recent retail research suggests that, after quality, sustainable/ethical business practices are the second-highest factor for customer brand loyalty.
Consumer purchase and usage choices may be broken down to determine the weight of different choice variables, including those connected to social effect, to measure the brand value of social impact. Companies with significant reputations to be monitored and indexed can collaborate with a variety of third-party reputation tracking companies to establish the relative value of social effect, in general, to a company's total reputation.
Citizenship and governance, for example, are included in the RepTrak Company's standard analysis of customer views of distinct components of reputation. If an organization has produced a total dollar brand valuation or has a third-party valuation, the dollar value of the percentage of reputation related to social impact issues can be calculated.
What metrics should you keep track of?
Volume of Mentions
Simply counting the number of times your brand has been referenced online will reveal the amount of conversations about your brand and allow you to follow any changes over time.
You may also track conversations that do not include mentions or occur outside of your brand's official, owned channels.
According to Brandwatch research, up to 96 per cent of talks take place outside of these platforms. You can only see the tip of the iceberg if you just employ built-in analytics systems (such as Facebook Insights).
Reach
The quantity of individuals who will see those references is referred to as reach. It considers the amount of followers that each author who mentions you has. So, if a well-known person with a million followers tweets about your company, it will reach many more people than a share from a buddy with 100.
One of the reasons influencers are frequently approached during marketing initiatives is because their enormous following implies that everything they publish has the potential to reach a significant number of people.
Engagement
For some, engagement is a step beyond awareness, yet it is still crucial to monitor since it is a measure of awareness's efficacy. They don't exist independently from one another.
You want to determine if consumers are actually consuming your material rather than just scrolling through their news feed.
What should you be comparing the measure against?
Share of Voice
Benchmarking your metrics will inform you if your brand's awareness has grown, but it will not give you the whole picture.
In comparison to your competition, brand mentions may be a drop in the bucket.
You must determine the percentage of conversations about your business that are focused on your brand. You may put the data into perspective by examining the share of voice and how it evolves over time.
Benchmark
To measure changes in brand awareness, you must compare your current data to your baseline metrics over a long enough time period to detect any natural peaks and troughs, as well as any abnormalities.
From the moment you log in, Brandwatch delivers historical data so you can simply assess and evaluate awareness over time.
Lost Opportunity
According to a Deloitte research conducted, 37 per cent of millennials and 40 per cent of Gen Z will commit to taking action on environmental and climate issues after the pandemic. If a company does not consider waste reduction, clean water initiatives, or other environmentally friendly options, it will be missing out on a large market of customers who want to buy from firms that are socially responsible and sustainable and share their values. This equates to a loss of revenue.
Caring As A Collective
Top global companies have joined together to build an 'Innovation Framework' comprising exclusive tools, research, seminars, and thought leadership to help firms accelerate their progress toward making sustainable lifestyles more popular.
Their objectives are:
Integrate environmental and social responsibility into their brand promise, goods, and experiences.
Make sustainable living more accessible, aspirational, and rewarding by using their marketing, communications, and brand power.
Collaborate to reform marketing so that it can influence habits and have a beneficial impact on people, communities, and the world we all share.
Takeaway
All in all, it's clear that social impact enterprises are important because they take for-profit company models that have been unsustainable in many ways in the past and make them sustainable. This shift triggers a cascade of behaviors that result in significant societal transformation. Are social impact businesses the answer to the world's problems? No. Significant changes in public understanding, legislation, and economic behaviors are still required. The rise of such organizations, on the other hand, might be seen as a step toward a future in which good social effect is built into all corporate activities.
If you liked reading this, you might like our other stories
How do Brands Look at Social Media?
6 Steps to Building a Successful Video Marketing Strategy