Facing new expectations, brands increasingly rely on their marketing leaders to keep the businesses running smoothly. Here is our list of the marketers changing the dynamics of the industry
Along with the legacy of the pandemic, the UK hospitality sector is grappling with changing consumer expectations, different business models, rising costs and staff shortages. A UK hospitality survey said that 17% of sales are lost due to the unavailability of staff, and ONS data reveals that UK hospitality vacancies exceed unemployment for the first time. 
Additionally, the importance of agility and digital transformation is greater than ever. Moreover, with the four-day working week strategy, the industry calls for improved employee experience to attract more customers.
Meanwhile, the marketing leaders in the industry have their noses to the grindstone to increase ROI and boost business growth.
We look at the top 20 marketing leaders in hospitality who have a crucial role to play in improving employee experience for better customer experience and business innovation.
Alison L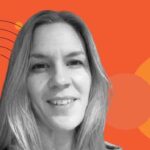 Alison L is the Head of Brand Marketing at the Travel Republic. With expertise in content, SEO strategy, product development, and email marketing, she enjoys problem-solving and identifying new ventures and opportunities. Alison has previously worked as the Head of Digital and Brand Marketing at VisitEngland, and has been the Campaign Marketing Manager at VisitBritain for four years. She pursued her education at Canterbury Christ Church University. 
Elaine Ranahan
Elaine Ranahan has been working with Novotel London West for over 20 years. She started as the MICE Sales Office Manager and is currently the Director of Sales & Marketing. Previously, she worked for three years at Le Meridien Hotels & Resorts as a conference manager and at Forte Hotels for two years as a Customer Relations Manager. Ranahan acquired her Business studies & Hotel Management Diploma from Galway-Mayo Institute of Technology. 
Hannah Squirrell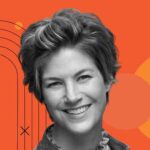 Hannah Squirrell is an award-winning, customer-centric, board-level marketer with 20 years of multi-channel experience. Specializing in brand turnaround and digital marketing, she is currently the Customer and Marketing Director at Greggs. Previously, she worked at Tesco Bank for two years as the Marketing Director. Her other brand experiences include Bennetts, Capital One, Barclaycard, Thorntons, Haven Holidays, Cosmos Holidays, and Avon Cosmetics. Squirrell graduated from De Montfort University. 
Henny Frazer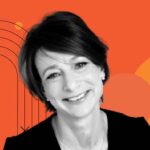 Henny Frazer recently joined ÀNI Private Resorts as its Chief Marketing Officer. With expertise in developing brand positioning, strategic marketing, digital marketing, and partnerships, she previously worked with AMAN properties. After eight years of working at Hyatt Regency London – The Churchill, Frazer became the Global Director Hotel Marketing, Hyatt Hotels Corporation as the Director of Brands EAME & SWA. She pursued her education at La Sorbonne.
Holly Hewett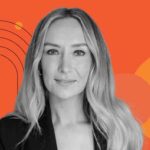 With 12 years of experience in the hospitality, retail, and FMCG in the UK and International markets, Holly Hewett has a strong commercial awareness. She has been working with Mitchells & Butlers for the past seven years, where she is currently the Head of Marketing Innovation. Previously, she was the International Retail Marketing Manager at Walgreen Boots Alliance and the Assistant Marketing Manager at Molson Coors Brewing. Hewett pursued her education in International Business and Marketing at Nottingham Trent University.   
Holly Oades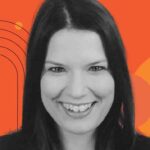 Holly Oades is the Marketing Director at Travelodge Hotels Limited. With 15 years of experience in FTSE 100 and SME brands, she builds brand equity. Performance turnaround, strategic planning, omnichannel, new business development and franchise experience. Previously, Oades worked at EAT and Sainsburys Supermarket. She pursued her bachelor's degree from the University of Leeds.
 Holly Walkin
With 16 years of experience in commercial marketing, transformation, development, and delivery of brands, customer experience, and digital innovation, Holly Walkin is the UK Marketing Director of PPHP Hotel Group. Previously, she worked with glh Hotels as the Marketing and Brand Director. She has also been the Group Marketing Manager at Hillwood Resorts & Hotels and the Marketing & PR Executive at Lancaster London Hotel. She pursued her education at the University of Hertfordshire. 
Kate Dixon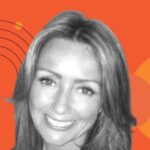 Kate Dixon has over 15 years of experience in marketing and communications. She is currently leading brand marketing strategy for the Hilton Portfolio of Brands, Hilton Honors loyalty program, and partnerships as the Director Enterprise, Hilton Honors and Partnership Brand Marketing, EMEA. Before Hilton, she worked at British Airways as a marketing and communications consultant for over three years. Dixon specialized in Strategic Marketing, Marketing Communications, and Brand Management at The Manchester Metropolitan University. 
Kirstey Elston
Kirstey Elston is the Marketing Director UK&I at Costa Coffee. Previously, she was the Marketing Director at Costa Express for three years. Elston's early career days were spent as the Senior Brand Manager at Sainbury's for five years. She acquired her bachelor's degree in Arts from the University of Greenwich.
Kristien Deleersnijde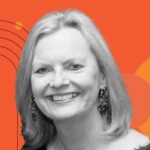 Kristien Deleersnijde has spent over 33 years working at Four Seasons Hotels and Resorts, where she began as the Director of Sales. Currently focused on optimizing hotel performance by leveraging insights and marketing technology and developing the marketing teams in 41 EMEA properties, she is the Vice President of Sales and Hotel Marketing EMEA. 
Laura Golder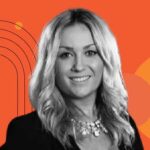 Laura Golder has been working at Marriott International for over eight years, where she is currently the Director of Segment Marketing, UK. She is responsible for the cluster marketing for 55 UK luxury, upper-upscale hotels in the UK, including JW Marriott Hotels, Renaissance Hotels, and Courtyard Hotels. Prior to this, Golder worked as a senior account manager at Latitude Agency. She pursued her education at Ravensbourne University London.
Lucy Outram
Lucy Outram has been working with easyJet for over eight years. She started as the UK Marketing Manager and is currently the Head of Brand & Central Marketing at easyJet. Previously, she worked at Domino's Pizza Group for two years as the National Marketing Manager and at McDonald's as the Brand Manager for three years. Outram began her career with a brief stint at A G Barr as a Trade Marketing Assistant. She holds a business degree from The Manchester Metropolitan University and a Postgraduate Diploma in Marketing from The University of Salford. 
Louise Russell
Although she started her career in the financial industry in various roles within sales and service in the RBS group, Louise Russell pivoted into the hospitality sector soon after. Now, with seven years of experience in the hospitality industry, where she started as a hotel sales executive, Russell is currently the Director of Sales & Marketing at Holiday Inn London Gatwick Worth.
Michelle Graham-Clare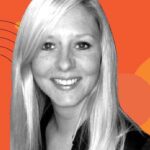 With a passion for food and drink, Michelle Graham-Clare has been working in the industry for over ten years. She has been with McDonald's for over seven years and is currently the Chief Marketing Officer and Senior Vice President. Previously, she has worked in various marketing roles with Harris and Hoole, Select Service Partner Asia Pacific, ColArt, and Grazia Magazine. Graham-Clare holds a diploma in Marketing Management from The Manchester Metropolitan University.  
Nikki Davies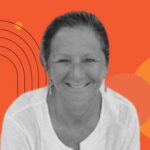 Nikki Davies has been working with Trailfinders for the last 20 years. She started as a trainee travel consultant in the Worldwide Department in Kensington and worked her way up to management in sales. Currently, she is the PR and Marketing Director. Prior to Trailfinders, Davies began her career as a cruise staff at Princess Cruises for four years. She pursued her education at Sacred Heart High School Hammersmith.
 Olga Mudryakova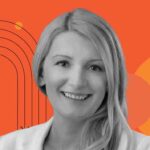 With a demonstrated history of working in Hyatt Hotels Corporation, Olga Mudryakova is currently the Director of Sales and Marketing at Hyatt Regency London – The Churchill. Previously, she worked at Ararat Park Hyatt Moscow for over eight years. Mudryakova holds a Bachelor of Arts degree in Hospitality Administration/Management from Switzerland's International Hotel Management Institute.
 Sarah Broadhead
With over 13 years of experience in brand, tactical and strategic campaign planning, Sarah Broadhead currently heads marketing at PizzaExpress, where she started as a Senior Marketing Manager six years ago. Previously, she worked with BHS as a Senior Marketing Manager and at Debenhams as the Senior Marketing Coordinator. Broadhead holds a bachelor's degree in marketing management from The Manchester Metropolitan University.  
Siobhan Fitzpatrick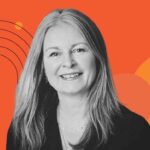 As the Chief Digital and Marketing Officer at Virgin Atlantic, Siobhan Fitzpatrick is responsible for all things digital and ecommerce, loyalty, and CRM to build seamless experiences. She joined the company in 2018 after 15 years in digital, brand, marketing, and customer roles in the retail sector. Fitzpatrick has also been part of the media industry for ten years. Her previous roles include Director of Multi-Channel Homebase at Home Retail Group PLC and Marketing Manager at Mothercare.
Tamara Strauss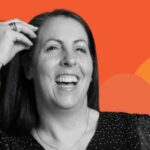 Focused on delivering optimal customer experience and business performance, Tamara Strauss is the Global Customer Director at Premier Inn. With strategic, commercial, and operational marketing experience in the travel and hospitality sector, she has previously worked with several hospitality companies, including InterContinental Hotel Groups, Royal Caribbean International, and Cosmos Holidays Plc. Strauss received her education from Newcastle University.
Viktoria Williams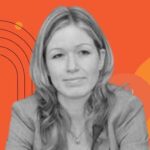 With over 15 years of marketing experience developing and implementing high-profile marketing strategies, Viktoria Williams is the Global Marketing Strategy and Capability Manager at British Airways. Focused on global and international marketing, she has been working with the brand for over nine years, prior to which she worked at BMI for four years. Williams acquired her Diploma in Marketing from The Chartered Institute of Marketing.
If you liked reading this, you might like our other stories
First Create Value, Then Build Loyalty
Customers Are People, Not Numbers, Says Alexander Genov