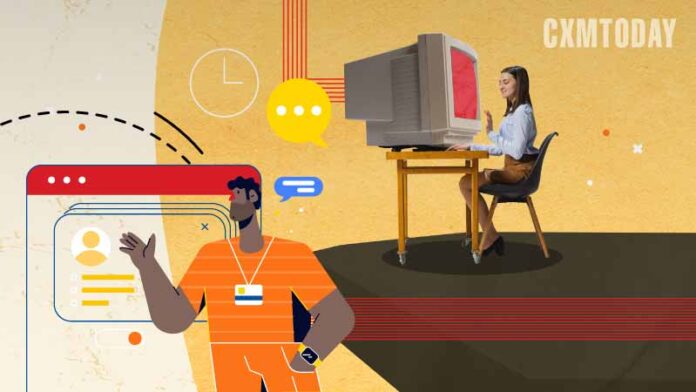 There's a critical link between employee experience (EX) and customer experience (CX). Organizations need great EX to sustain great CX.
Gabriel, a software engineer recently passed his Microsoft coding course. Emily, a senior software engineer, helped Gabriel to learn to code. Since no one knows about their teamwork and achievement, Gabriel and Emily feel underappreciated.
Every day, employees have positive interaction experiences, yet small and significant achievements remain invisible. Lack of recognition is one of the factors that lead to employee disengagement and low productivity — a concern for higher management, HRs, and CEOs.
There's a  list of things your employees want, such as better benefits, flexible working hours, hybrid work, job security and opportunities to use their skills and abilities in their work.
It's possible to build a company culture where employee engagement skyrockets because you give your team what they need.
Here is a list of employee engagement software platforms that can help organizations make employees feel recognized, build strong relationships, discover the best talents, and create engaged teams.
Sharing Feedback
Lattice has taken these best practices of feedback conversations and developed a  performance management system designed for the employee experience. It integrates with the platform that employees use daily, such as Gmail and Outlook, making sharing feedback simple and contextual. Additionally, with its Slack integration, employees can celebrate wins publicly. Managers can quickly see what's going on with their team, set up one-on-one meetings, work with employees to set and track bowls, and always know how the team is feeling. The questions are goal-based and encourage feedback which provides much-needed context for employees. Lattice's analytics can track an organization's health, reward top performers and identify people who need help from one solution.
Employee Engagement
With more and more companies adopting remote options or doing away with brick-and-mortar offices altogether, staying connected and engaged within your organization is important. 15Five is an employee engagement tool that prioritizes encouraging employees and developing managers,   backed by proven scientific research. It is a cloud-based solution on both Macbook and PC, there's also an app for both iOS and Android available for the performance plans and above. It comes with several features, tackling engagement with two tools: engagement plus and high-fives. The high-five tools are a way for employees to celebrate each other, providing feedback, encouragement, and motivation. 15Five uses a combination of performance reviews and real-time feedback to track and improve performance. Beyond individual performance, 15Five helps manage and track the top objectives and key results (OKRs) across your organization.
Culture First
Culture Amp claims to help users build a competitive advantage by putting culture first. Employee engagement features like pre-built and customizable survey templates, heat map analytics, and turnover prediction gauge their employees.
Performance management helps to line up personal employee-level goals with company-wide OKRs. Employee development tools help to focus on management training and skill tracking across the organization. It is available on all modern browsers, but no mobile app for culture amp. It includes several features like covering the breadth of employee experience, Culture Amp provides over 30 survey templates to help organizations keep a pulse on their employees, with subjects ranging from engagement, onboarding, offboarding and more. While these surveys are curated and ready to go out of the box, users can customize them to fit their organization. It includes performance management tools to help managers coach their employees with several different methods throughout the year.
Multiple sources of information are gathered for each employee. These tools come with customizable templates and can line up with OKRs set for teams or for the organization as a whole.
Personalized Rewards
By providing your employees with access to personalized rewards and unique perks, Fond gives them more reasons to remember why they love working for you. With Fond rewards, you can send your staff special recognition for their important achievements and milestones and celebrate their efforts by letting their whole team know or just them and provide credits they can use on a reward of their choice. This way you can easily encourage those who deserve it, leading to an increase in productivity and overall engagements. Fond has negotiated with premium partners, so whether the organizations treat their staff with tickets to their anticipated movie, front-row stands at a music concert, or a voucher to their favorite store, employees will be thinking of their organization
 Peer Recognition
Kudos is a cloud-based employee engagement system for organizations with more than 250 employees. It focuses on helping managers improve the employee experience. The system comes with features such as peer recognition, feedback, rewards, analytics and dashboards, and organizational communication. Employees can express gratitude by giving each other shoutouts and managers can highlight outstanding performance by sending awards, badges, and certificates. It comes with several features to help organizations manage employee experience functions. Managers can also use the recognition features to issue badges, certificates, and awards for calling out outstanding performance and achievements. Suppose you have trouble keeping track of birthdays and work anniversaries, in that case, Kudos comes with a feature to automatically send personalized emails to all employees and messages for the whole company to see on the internal social feed. Moreover, it also lets you send video recognition through the mobile app. It is designed to help managers with the culture of continuous feedback.
Conclusion
For any company their biggest asset is their workforce, but the same asset can turn into the biggest expense, if the employees are not happy and committed, due to which their performance suffers. These factors can lead to poor productivity and high staff turnover, biting big chunks out of profits. Hence employee engagement platforms/ programs drive to resolve these issues by improving relationships. These platforms allow team members to voice their opinions and concerns, come up with ideas, and get rewarded for their achievements.
If you liked reading this, you might like our other stories
Here's 5 Loyalty Programs To Get You Inspired
Predicting The Future To Take CX To The Next Level