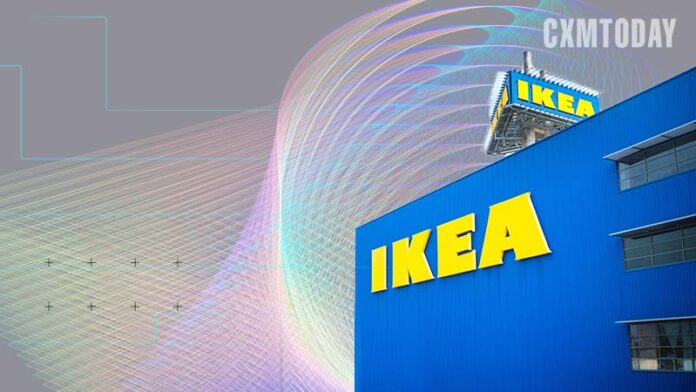 BRAND STORY

What makes the brand stand out and continue its growth trajectory is its ability to change and evolve with time. 
Entrepreneurship at the age of five? That's Ingvar Kamprad, the man behind IKEA, who started selling pens in the neighborhood at that age. In 1943, when he was 17, Kamprad started a business named in his initials IK, followed by Elmtaryd and Agunnaryd (where he lived), and hence IKEA emerged. Today, it's the world's largest furniture brand.
Kamprad's innovative nature and problem-solving attitude were the initial thrust for IKEA to have a unique character. He had dyslexia and struggled remembering codes. So, he started naming his furniture, which seemed unusual to many, after the names of Scandinavian cities and islands. A small incident in 1956 when one of his employees removed a table's legs to help it fit into the customer's car made IKEA what it is today — a ready-to-assemble furniture and homeware brand.
From its beginnings in a small hamlet in Sweden to a global player, IKEA's story is nothing short of a Cinderella story. But no company can rest on its laurels since the market is continuously evolving, and a single miscalculation can wipe out years of success in a flash. What makes the brand stand out and continue its growth trajectory is its ability to change and evolve with time. 
Drive with data to suit customer's taste
IKEA does not rely merely on demographic and quantitative data. One feature that sets it apart from the competition is its utilization of qualitative and psychographic data to understand its customers better and delve deeper to develop personalized experiences for its customers. But how?
Qualitative data for in-store experience:

The IKEA setup inside its stores has completely furnished walk-in rooms and walk-through apartments with room measurements listed on the walls. The qualitative data allows the company to ensure that the rooms and flats come out to customers in each particular region as an actual reflection of their living. The setup helps customers experience how the same furniture will look in their home, thus allowing them to make better judgments and feel more satisfied with their purchases.
The qualitative data helps the brand understand that when a customer buys a piece of furniture, say a sofa, the customer is bound to make other changes — the domino effect, to ensure the matching of the couch with the room, like lamps, curtains, pillow covers. IKEA offers all of these in a single store. Similarly, providing quality food at a lower price and a play area for children inside the store ensure a smooth and hassle-free shopping experience. All thanks to the qualitative data decoding customer behavior.
Psychographic data for personalized customer communication:

Brand communication with its audience outside the store matters. Demographic data is not sufficient to understand consumers properly. Customer groups with similar demographic features frequently have significantly disparate values. This is when psychographic information comes in handy. For example, psychographic data helped IKEA understand that one of its ads emphasizing low prices resonated better with Pittsburgh customers than the ad with other characteristics. 
Like many modern businesses, IKEA's digital strategy relies on customer data. However, the company understands the concerns around it and thus launched the Customer Data Promise to help customers understand, provide control, and the ability to make decisions about their data.
Demand and supply planning with AI
Optimizing stock levels across various in-store and online channels requires real-time analysis of customers' buying behavior to minimize the demand and supply gap — a bottleneck for retailers worldwide. To that end, IKEA created an innovative Demand Sensing, an AI-based tool that optimizes stock levels to ensure consistency of shopping experiences for its customers. 
To create projections and predict future demand more intelligently and effectively, the tool leverages up to 200 data sources for each product. The system considers various influencing elements, like festival purchasing preferences, the impact of seasonal changes on purchase patterns, and weather forecasts, among others. It can even detect an increase in in-store visits during the month, such as when people receive their paychecks.
AR and VR on the table for better visualization
IKEA has launched IKEA Place, an augmented reality (AR) app built on Apple's ARKit technology to create a realistic home furnishing experience for customers. So, how does it work? First, the app uses an iPhone or iPad camera to scan the area of a room to envision a product within it. Now, the users can search through an online database of IKEA products. After selecting a product, users need to take the device to the desired location in a room and then drag and drop the product to visualize the product's shape, size, fit, and even the fabric.
In 2020, IKEA added a new feature to its IKEA Place – Studio Mode. This added feature uses detailed 3D depth information of a customer's room to digitally furnish walls, seats, ceilings, table tops, and other previously inaccessible areas for AR applications – a personalized furnishing experience.
Integration holds the key for IKEA
Working in silos has always been a limitation for retailers and thus leads to an incomplete picture. Enter the Listening Hub inside IKEA's HQ in the Netherlands, developed in collaboration with Brandwatch Vizia. It allows IKEA to visualize key consumer data from around the world in real-time, sharing insights across departments, markets, and nations. As a result, IKEA can be far more adaptable and proactive in its social efforts.
IKEA has been working hard to strengthen its eCommerce presence and better integrate technology into the overall shopping experience. For example, Grab & Go is an added element that allows customers to scan and pay for things while they shop, eliminating the need to wait in a checkout line.
To conclude, the iconic furniture brand aims to move ahead with sustainability in mind. The company made its ambitions clear to be a circular and climate-positive company by 2030. IKEA has already published circular product design guidelines to assist the company through the process of ensuring that all items should be reused, repaired, remanufactured, and eventually recycled.
If you liked reading this, you might like our other stories
Taking the Self-Service Route
BORIS, a Logistical Nightmare?