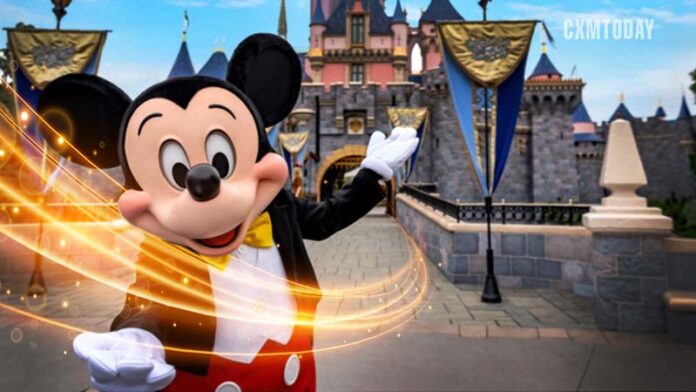 BRAND STORY Behind the magic of Disney's theme parks is simply perfectly designing processes, repeated at scale.
The father of Mickey Mouse, a filmmaker with 22 Oscars to his name, animator, and designer of the 27,000-acre campus of Disneyland in Florida, Walt Disney goes down in the halls of fame for his art and business acumen alike. And so, there are many stories that get passed down as legend. One such anecdote goes back to the development of the Disneyland Park attraction, the Enchanted Tiki Room more than half a century ago. Walt watched as the Audio-Animatronic birds blinked, moved and sang perfectly. But why don't they breathe, he asked his team. The engineers shared that the soup of circuits, valves and pumps made it difficult. It was simply too much work to add an element that hardly anyone would notice.
Walt listened, and allegedly this is when he said, "People can feel perfection." This epic phrase would later find its way into the ethos of The Walt Disney Company where the focus remains on delivering to the highest quality, even in the imperceptible things that guests might not know they see.
The big three
Today, the Disney Institute trains other companies on emulating this obsession with details through their sessions leadership, employee engagement, and service – the big three. Here's a quick lesson; any place where your customers come in contact with your brand must deliver a quality service experience. The place may even be virtual, but the same rules apply. Consider details like architectural design, landscaping, lighting, color, signage, directional design on wallpaper, flooring, focal points and directional signs, ambient noise, smell, tactile surfaces and taste.
If this seems unnecessarily excessive, then you aren't doing it right. The devil is in the details when Disney tells a story. For example, in the details Main Street USA at Magic Kingdom Park, consumers may smell popcorn. That is because the entrance to Magic Kingdom is modeled after the lobby of a theater. As visitors walk by the Main Street confectionary, they smell cinnamon and sugar which is bound to entice some tastebuds and attract a few customers. Smell is an often overlooked sense that Disney leverages to make their stories immersive. Walt Disney Imagineering, a team of creatives and engineers, brings the action alive. They build all the Disney theme parks, resorts, attractions and cruise ships worldwide.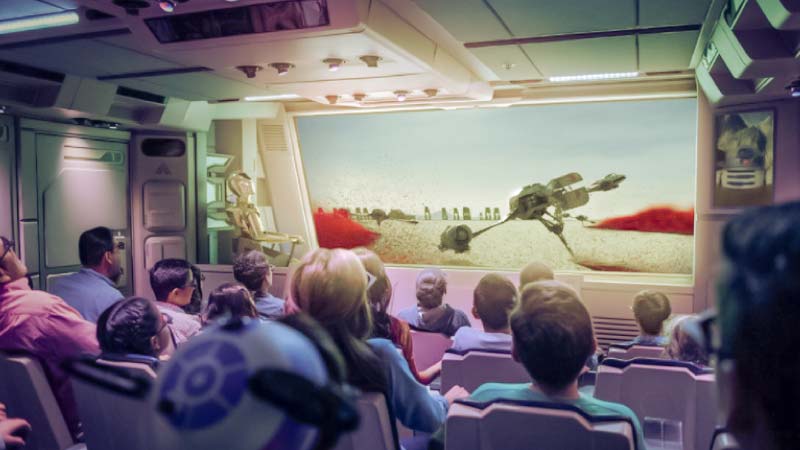 Driven by data
The "the happiest place on Earth" is driven by data. Scientists at Disney Research Studios use algorithms to find hidden structures in large data sets. The team uses a combination of probabilistic modeling and deep learning, ranging from social media understanding, text mining, and consumer analytics to visual computing and content generation. It may not be in the news for its data and analytics capabilities but the company has been investing in technology solutions for over a decade. The mystery behind the magic is Disney's 1,000+ full-time employees dedicated to building advanced analytics capabilities. One of the innovations that emerged by the team is the MagicBand, an RFID chip-fitted wristband that visitors receive on arrival at the theme park. It reportedly cost Disney over $1B to develop and implement. The wristband serves as the hotel room key and allows guests to make convenient payments that are charged back to their hotel room. The wristband also communicates with sensors spread throughout the parks feeding data into their models that work to dynamically improve customer experience.
While building the theme park experiences, Disney's engineers use edge computing, powerful hardware, advanced robotics and control systems. Technology plays a vital role in how designs are simulated, modelled virtually, optimized for cost and time, and then built in real.
In the case of the Star Wars: Galaxy's Edge, it's crucial to have servers that can handle processing large volumes of data. Taking ahead a long-standing partnership with HPE, Disney used servers that process data at the edge.
Data and the corresponding human behavior drive the design of the park. For example, the teams studied other amusement parks and found that people would not walk more than 30 steps to look for a garbage bin before littering. Keeping this in mind, Disney parks are built with trash receptacles that are never more than a few yards away. Sanitation may seem like a no-brainer but it's often overlooked.
Making emotional connections
Negative experiences make a stronger emotional impact than pleasant ones. Here too Disney has a lesson to turn around any misfortune. For example, the staff found that children often line up for rides only to find out that they aren't tall enough, which can be disappointing. In this case, the staff hands out special passes to enable disappointed kids to skip to the front on their next ride.
Emotions are something that the staff at Disney are trained to consider empthatically. It stems from the fact that visiting Disneyland is a once in a lifetime opportunity for most families and employees are encouraged to go out of their way to help make it a memorable experience.
The My Disney Experience app plays a big role in ironing the creases in common niggles at theme parks like long queues, crowds, getting lost and finding staff with the right information. The app attempts to solve these problems while also adding customizations. It includes GPS-enabled walking directions between attractions, shares wait times for rides, lets users order food in advance, book tickets and track Disney characters for a meet and greet. It stores dinner reservations, photos, a personalized schedule and more.
How do you manage these intricate details at scale? Disney caters to 150 million visitors per year, pre-pandemic numbers of course. The company enjoys a high lifetime customer value by prioritizing the relationship with consumers. According to reports, the theme parks have a 70% return rate for first-time visitors. Disneyland Paris has more than 36,000 photographs from happy travellers on TripAdvisor. If these figures are any indication of brand loyalty, Disney is at the top of the list with not just loyal customers but fans.
It takes an army
During onboarding, Disney trains employees to focuses on an experience mentality, rather than a task mentality. The team is encouraged to create emotional connections with customers. Emotionally engaged customers tend to be thrice as likely to recommend, thrice as likely to repurchase, and much less price sensitive.
To achieve this, Cast Members employ a number of Disney Differences, individualized moments that make guest feel special. This could be in the form of activities like Celerbration buttons which send out visual cues to Cast Members when a guest is celebrating a birthday, anniversary, etc. This creates numerous chances for fun, spontaneous interactions, designed to delight guests.
Business leaders are encouraged to spend more time in the theme park than behind a desk since Walt believed you can learn a tremendous amount from spending time with visitors. In fact, he often disguised himself and strolled through the crowds to find ideas that would better the experience.
If you liked reading this, you might like our other stories
Here's What Can You Learn From The CX Leaders 
The Evolution of Consumer Demographics